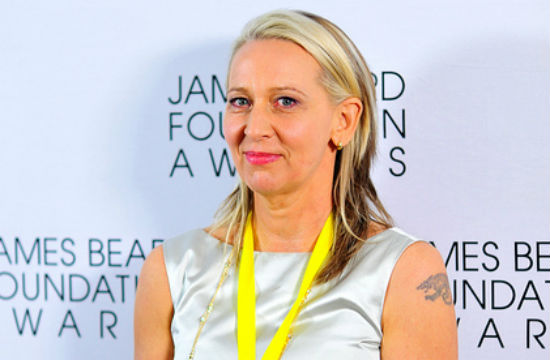 You could have your agent send your food memoir to Gabrielle Hamilton for a blurb. She'll definitely read it. She won't blurb it and she probably hates you and everything you stand for…but she'll read it.
In a "You Are What You Read" Q&A with Melanie Dunea of My Last Supper for Medium, GabHam admits that food writing has jumped the shark since Blood, Bones, and Butter, and the Creative Writing MFA-holder wonders why she, herself, isn't being tapped to shape the bright young minds of today's culinary memoirists. "What would you call the class, Professor Hamilton?" asks Melanie. "'How to do it fucking right?'" Explains Gabrielle:
"I think, Why aren't I teaching memoir writing at Princeton? I have a lot to say about writing memoirs and cookbooks. Especially now as those books are getting a little kooky the way they combine a memoir with recipes
…
I can't stand how these days everyone writes a book. Everyone is a writer or a blogger. No one gives a shit about grammar, syntax, and vocabulary. They are putting a fifty dollar word in a two dollar essay where it doesn't belong. Food writing? I could go on and on but I won't. I'll spare you."
Our wholly masochistic love affair with chefs who hate writers continues; the world spins madly on.
[Medium]
RELATED:
Elizabeth Falkner & Gabrielle Hamilton Hang Out In Real Life Like The Besties They Are In Our Dreams
Gabrielle Hamilton Ambushed By Foodies On Search For Average Home Cooks
Gabrielle Hamilton: 'Sometimes This Industry Fails Me', And The Worst Part Of Her East Village Location
Have a tip we should know? tips@mediaite.com