Gift Ideas: Remember Gael Green's Erotic Novel From 1976? It's Now Available On Kindle!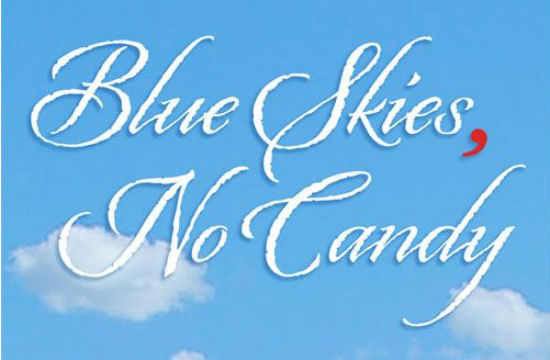 Ahem: forget 50 Shades of Grey; viva sexy hat lady and seminal food writer Gael Greene. Everyone we know who cares about food and/or worships the ground Gael walks on will most definitely want a copy of her 1976 erotic novel Blue Skies, No Candy in their Kindle stocking this Christmas.
For the housewife who hasn't been interested in a book since last summer's sexy trilogy craze; for the twenty-something who is convinced that she and Lena Dunham are kindred spirits; for Ruth Bourdain — there is no one this book is not for. Well, maybe bros. They don't like erotic novels, from what we hear.
Blue Skies, No Candy was Greene's first novel, and it caused its own splash back in the day. It's feminist, it reads like it was written in the '70s, and she plays it fast and loose with punctuation. But for fans who are unfamiliar, it's the ultimate First Night of Hanukkah throwback gift. Oh, fine, here's a NSFW excerpt:
"I was caught up in the joys of monogamy for a long time. And while I was on ice, a lot of guys seem to have learned some very fancy fucking. Even the bastards are more fun in bed than they used to be. And so am I.

Michael could be a bastard. And Michael is killing me softly in Room 828 at The Algonquin…Michael is my Hell's Angel gangbang. He fucks hours before coming and could go on forever if Bristol-Meyers and Hunt's Tomato Sauce didn't demand his attention. He's gone now to do some bubblegum rock for iced tea in a can and I can lie here bruised and fragile till the flesh heat ebbs and the compulsive writer's ego reaccelerates the motor of my mind. I feel full of pleased giggles."
You can purchase the Kindle Edition of Blue Skies, No Candy here for $4.99. Major extra brownie points if you shell out a handsome sum on an out-of-print hard copy.
[h/t Twitter]
Have a tip we should know? tips@mediaite.com