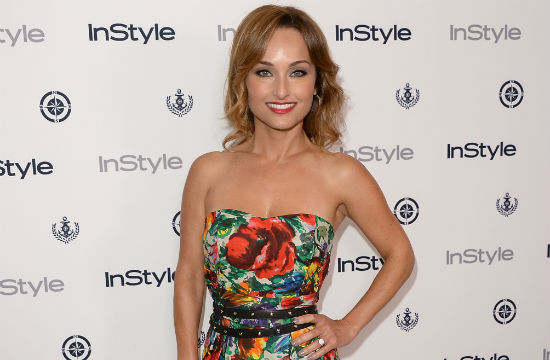 The Food Network threw themselves a very happy unbirthday last night at the New York Wine and Food Festival, even though their actual birthday isn't until November 23rd, 2013 — twenty years to the day they aired their first program. But it seems that being around for twenty years means something to a quirky little network, so they celebrated early. (For humans, the 20th birthday only means that you're thisclose to 21.)
But successful they are, and a certain Giada DeLaurentiis told the Associated Press why:
To Giada De Laurentiis, star of "Giada at Home" among other shows, the right time was 9/11 and the nesting instinct it triggered in so many Americans.

"I truly believe my success is because of 9/11. Had it not been for 9/11, I don't know that I would be here," she said. "It made them think twice about what was important in life."
While on a certain level that makes sense (who didn't want to bury their face in a pile of butternut sage pasta as a coping mechanism after 9/11?), and we admire Giada for catching the wave/riding the zeitgeist/clinging on to the runaway train of Food Network's sudden superstardom, there's just something kind of — off? — about crediting 9/11 for one's success. You just don't do that. Okay, it's not as bad as, for instance, saying that slavery was good in that it brought Africans to America…but you catch our drift, Giada. No.
And who throws an early birthday party for themselves, seriously? Weirdoes? Lame people? People ashamed to admit that they were born on Leap Day? (Actually, that makes sense. People who only get birthdays once a year deserve some happiness.)
RELATED:
Happy 43rd Birthday, Giada De Laurentiis!
Giada de Laurentiis to Open First Restaurant in Las Vegas; Casino Announces It by Accident
Giada de Laurentiis To Executive Produce New Cooking Channel Show, Tripping Out
Have a tip we should know? tips@mediaite.com