GIVEAWAY: Tickets To Meet (And Eat With!) Adam Richman And 40 Of NYC's Best Chefs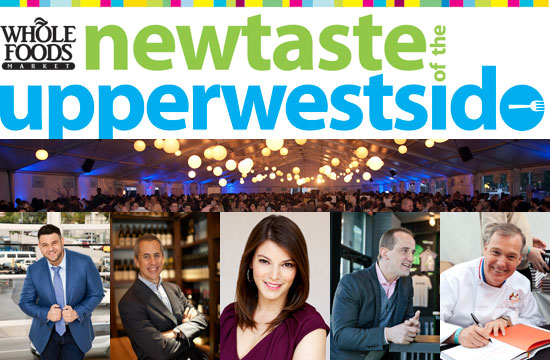 Have you always wondered just what made Adam Richman the sickest on Man vs Food? Do you think you've cracked Christina Tosi's Crack Pie? Well prepare your line of questioning and get ready to ask them yourself on Friday, May 31 at the New Taste of the Upper West Side Comfort Classics. We've got a pair of tickets (worth $105 each) for one lucky winner, and it couldn't be easier to enter.
Simply fill in your email address here, thus signing up for our lovely and informative newsletter, for your chance to win:
[am-contest id=1]
Richman's hosting the NYC event for the third year in a row and described it in a nutshell as, "talented chefs doing comfort food in their terms their way, repping their neighborhood." He didn't let on to specifically what bites we can expect, but went on to say, "whenever you have a chef that's like 'this is just something I'm playing with,' you know that's always going to be the dope shit."
We'd like to add that 40 of the city's best chefs throw down some damn good food and mingle with the crowd while DJ Phresh provides the audible freshness. Also, there were kangaroo burgers last year.
Richman's especially looking forward to meeting his fans ("I don't do VIP ivory tower"), but admitted he might not be the only famous face guests hunt down between courses. "They get to meet chefs, some of whom they've seen on TV like Marc Murphy, some of whom they've never seen, like the guys from Barney Greengrass, but who have every bit as much culinary merit and deliciousness to offer."
To rack up extra chances to win, consult the entire list of participating restaurants and chefs, and tweet @TheBraiser with whose food you're most excited to sample.
This might help:
Follow @TheBraiser

This contest ends at 3:00 PM EST on Thursday, May 30. Must be located within New York City to be eligible. Additional tickets are available for $105 here.
Have a tip we should know? [email protected]