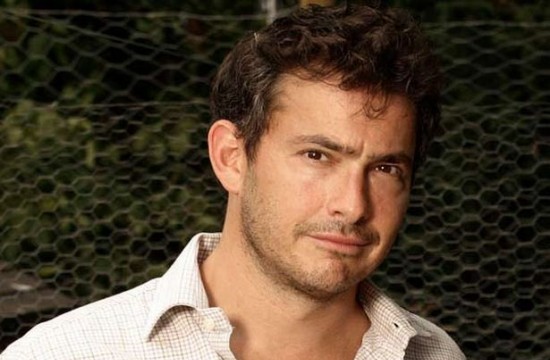 Angry Brit Giles Coren has written restaurant criticism for over a decade, and is one of the few people in this world who successfully traded his rage for cash by co-hosting The F Word with his bombast buddy Gordon Ramsay. Until today, when this soft-serve, possibly-written-on-quaaludes article ran in the London Evening Standard. 
First off, for any Yanks in the audience who don't consume various forms of British media, this is how cruel and cutting Coren can be. For instance, he once called Noma a "grim Scandy cold food fuck dungeon." It's his thing.  He liked it. "I wasn't happy unless jobs were lost, reputations were ruined and 'closed' notices were up in the window by the end of the week," he wrote. Witness, for instance, the sentences that shuttered an entire chain of curry houses in England:
'The food was terrible…Six or seven bowls of brown cloacal waste, studded with amorphous protein chunks. The sick of an infant who lives on Dairylea Lunchables. Why cubed? The meat here was always slices of chicken, big pieces on the bone, skin, fat, all that. Now it's rhomboids from giant rectangular chickens reared on Mars and cut by machines undreamt of in Bernard Matthews's most foetid nightmares…'
Yeah, yikes.
Coren, however, revealed that being an "angry bastard" was making him miserable. "It's just much easier to be funny when you're being mean. But the meanness is like a horrible growing disease that infects everything it touches (I'm not going to say 'a cancer', because it's not that bad). "
So he got therapy, met a woman, fell in love, got married, had kids, and generally started being all Ebenezer Scrooge On Christmas Morning (even if he still gets in "terrible rows" with the people he loves). But we have a feeling that he's not going to skip over to Gordon Ramsay's place and tell him about his New Life Revelation quite yet.
Have a tip we should know? tips@mediaite.com