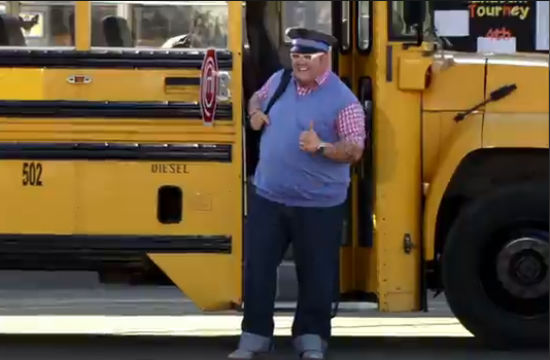 Remember back in September 2012, when Graham Elliot's two-Michelin-starred, eponymous Chicago restaurant experienced a walkout, leaving just Graham and corporate executive chef Merlin Verrier to run the kitchen till he hired replacements? Merlin's hour has come at last.
In a somewhat odd move for the Chicago-based Graham, known for being a rock-nerd, and judging MasterChef, he's opening his next venture in Rich WASP-ville, CT, also known as Greenwich, and placing Merlin at the helm as executive chef.
The new spot will be called Primary Food & Drink, inspired by the Webster's Dictionary definition of "primary" (we're not joking): "first or highest in rank, quality or importance."
According to a press release:
"Primary Food & Drink's philosophy is guided by three main principles: mastering basic, fundamental cooking techniques; using the highest-quality seasonal elements; and providing the greatest level of service and guest experience.

Primary will serve contemporary American seasonal cuisine in a refined yet casual atmosphere, featuring locally-sourced ingredients whenever possible. The menu will showcase Elliot's creative spins on well-known classics like Caesar salad, pot roast, beef stroganoff and buffalo chicken. A selection of classic cocktails and a wine list comprised primarily of American varietals will also be offered."
We're guessing Merlin needed to move to Greenwich for undisclosed reasons, and Graham decided to reward him for his loyalty with a buffalo chicken-slinging exec chef position.
RELATED:
Executive Chef At Graham Elliot Packs His Knives; Elliot To Helm Kitchen
Graham Elliot's Pastry Chef Follows Exec Chef Out The Door
Graham Elliot Closes His Chicago Sandwich Shop Grahamwich
Have a tip we should know? tips@mediaite.com