Guess How Much Wylie Dufresne Made Selling Tickets to the Last Days of WD~50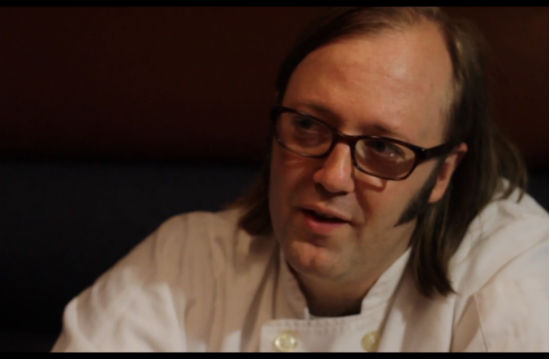 Hint: it's in the thousands upon thousands range. In just 10 minutes.
In a fitting tribute to the last days of wd~50, Wylie Dufresne announced a ticketing service for the last month of dinners. That includes a $225 11-course tasting dinner, an $85 Thanksgiving day dinner, and a $275 "last call" dinner for the last night at the restaurant.
Now we also learn that the same ticketing system is the same that they use at Next and Alinea — and thanks to Nick Kokonos, we now know how instantaneously people made their last reservations at wd~50.
Thanks to @wyliedufresne and @wd50nyc for using our ticketing system for their historic closing run… on sale now https://t.co/AjouM98pfh

— nick kokonas (@nickkokonas) October 30, 2014
$ 41,000+ in ticket sales in the first 120 seconds. @wd50nyc @wyliedufresne — always amazing to watch the back end in real time!

— nick kokonas (@nickkokonas) October 30, 2014
Some days already sold out for @wd50nyc — $104,000+ in first 9 minutes. You can't answer phones that fast !

— nick kokonas (@nickkokonas) October 30, 2014
HOLY. F*CK.
If we do the math, the average ticket price is about $266 (we're not including wine pairings here). That would mean that about 390 people dropped wads of cash on the spot to get a taste of Dufresne's magic. What a tribute to wd~50.
Oh, and in case you were wondering, you still can't get in.
Last Call at @wd50nyc down to a single 6-top at 7:30 PM. The very last WD-50 table ever…. https://t.co/AjouM98pfh

— nick kokonas (@nickkokonas) October 30, 2014
[Twitter]
RELATED: WATCH: Wylie Dufresne Talks Rent, Eggs Benedict
"WATCH: A Conversation Between Massimo Bottura and Wylie Dufresne on All Things Culinary and Challenging
Wylie Dufresne to Write Cookbook, To Ease the Pain After WD~50 Closes
Have a tip we should know? tips@mediaite.com