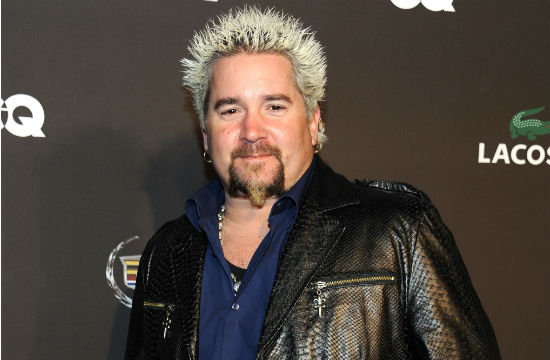 Just last week, we were apologizing to the acting community for the travesty that was Guy Fieri's Broadway debut, and now we're forced to apologize to academics who strive for the highest level of scholarly achievement. Guy Fieri, backwards-sunglasses-wearer and self-proclaimed Mayor of Flavortown, was granted an honorary doctorate by his alma mater at the University of Las Vegas.
UNLV administered the degree in a ceremony earlier this week in gratitude to Guy's public service, his maintaining a strong connection with UNLV students, and for his support of hotel college fundraising efforts.
Here are some takeaways for those of you with lowly Bachelor's degrees: if you ever wind up on a TV show, feature your college on TV for perks like PhDs. You, too, could be a doctor.
Said Guy in his rousing commencement speech:
"To get the honorary doctorate is amazing," Fieri said. "I've had some great things happen in my career, but this is at the top…

"Even though I had early success, it was clear I had to get a degree, and there is no place better in the world to get a hospitality degree than UNLV. It allowed me to get the mental game it takes to win in the big leagues."
You hear that parents? UNLV is no Ivy League, but it'll give your precious young minds the mental game they need to win it in the big leagues. The big league, in this scenario, is Times Square. Don't you want Times Square success for your children?
Have a tip we should know? tips@mediaite.com