Hacked Sony Emails Reveal Malcolm Gladwell on Eater, Joel Klein on Pizza, Amy Pascal's Diet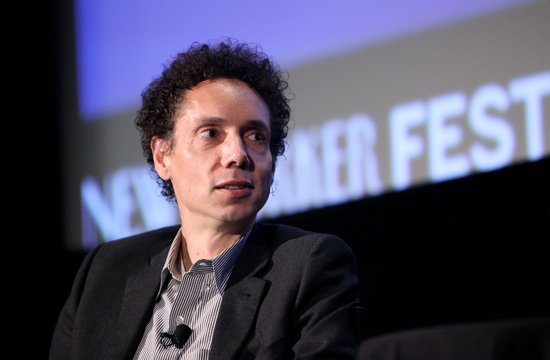 Sure, some people would search the Wikileaks archive of hacked Sony emails to read all about Ben Affleck suppressing his slave-owning ancestors, but this is The Braiser. So read on to learn how Sony CEO Michael Lynton planned to corner the protein bar market with celebrity-endorsed diet chocolate, Malcolm Gladwell's preference for Eater, everyone's love for Mozza, Amy Pascal's love-hate relationship with all food always, and how former New York City schools chancellor Joel Klein loves pizza as much as he hates unions.
As far back as 2009, the actor Alan Alda was touting Klein's love of pizza to The New York Times, so it's no wonder that would be the only sure thing everyone in Hollywood knew about him when he visited Los Angeles for a book party last fall, per emails between Lynton and Ares Management founder Anthony Ressler. In fact they weren't sure if Klein knew anything about anything else.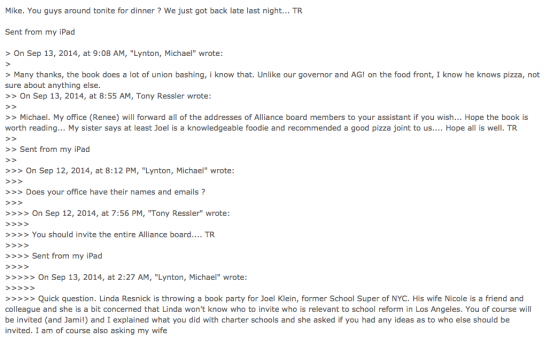 A week before the book party last November, Lynton had a billion dollar idea for cornering the protein bar market with a celebrity-endorsed diet chocolate bar.

And when Lynton forgot the name of that restaurant he and Michael Lewis had dinner that one time in Silver Lake, Malcolm Gladwell offered up his go-to source for restaurant recommendations in the form of Eater's Los Angeles Heat Map.

And no, Eadendale has never made the Heat Map.
Amy Pascal, meanwhile, appears to have a disastrous relationship with food. She subscribes to Food & Wine's daily newsletter, receives Pinterest updates on pictures of root crops, and plans pastry walking tours of Paris. And while she dines well in New York, at Norma's and ABC Kitchen, Pascal comes across constantly despondent over her weight loss struggles.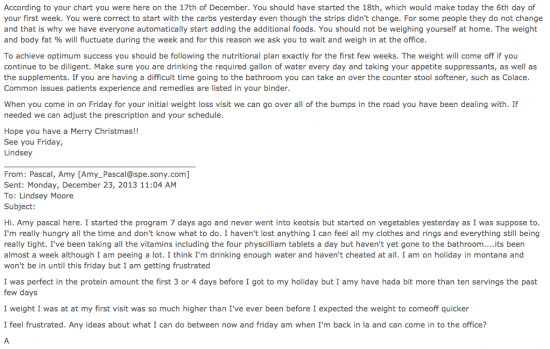 Diet struggles are endemic at Sony that colleagues turn to lettuce as a cheat-food.
Yet somehow Mario Batali's Osteria Mozza is the most frequently mentioned and frequented restaurant by Sony execs. Maybe if Hillary Clinton's campaign tried delivering for Batali, all these incessant emails wouldn't have been forwarded to her spam folder.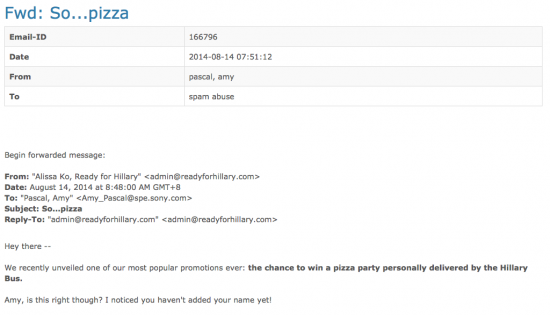 Have a tip we should know? tips@mediaite.com