Historic Bar Where Washington Drank Demolished Because Developers Hate America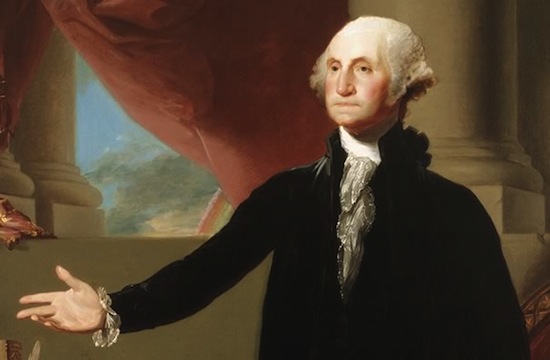 It is a known fact that everything George Washington ever touched is imbued with historic significance (and the spirit of America), and because of that, everyone knows his items must be preserved. Everyone, that is, except for some d-bag land developer in Lower Manhattan, who just demolished a bar where Washington once drank with his troops.
Though it was once believed to be lost to history, the remnants of The Bull's Head Tavern (not to be confused with another, newer Bull's Head Tavern in Gramercy Park) were discovered in a dank Bowery basement by a preservationist earlier this year. But despite a public and long-standing battle with the plot's owner, the bar will not be preserved, nor will it be turned into a place where you can get sloshed with the mighty spirit of George Washington.
Instead, there will be a boutique hotel desecrating our founding father.
However, all is not lost: The Daily Beast reports that the owner, probably aware that no one wants to visit the basement of  a bar that no longer exists, "has preserved the wood from the cellar and confirmed plans for some sort of exhibit, showcasing the artifacts in his new hotel." Here's a pro tip: turn it into a bar that celebrates all things George Washington. That's the only solution. Obviously.
More about the battle to preserve Washington's favorite party bar can be found below.
RELATED:
The Chocolate Chip Cookie Turns 75
Mario Batali Thinking About Boston Location for Eataly in Faneuil Hall; Please Do That
Todd English Must Pay Bostonians $1 Million Or They'll Tar And Feather Him
Have a tip we should know? tips@mediaite.com