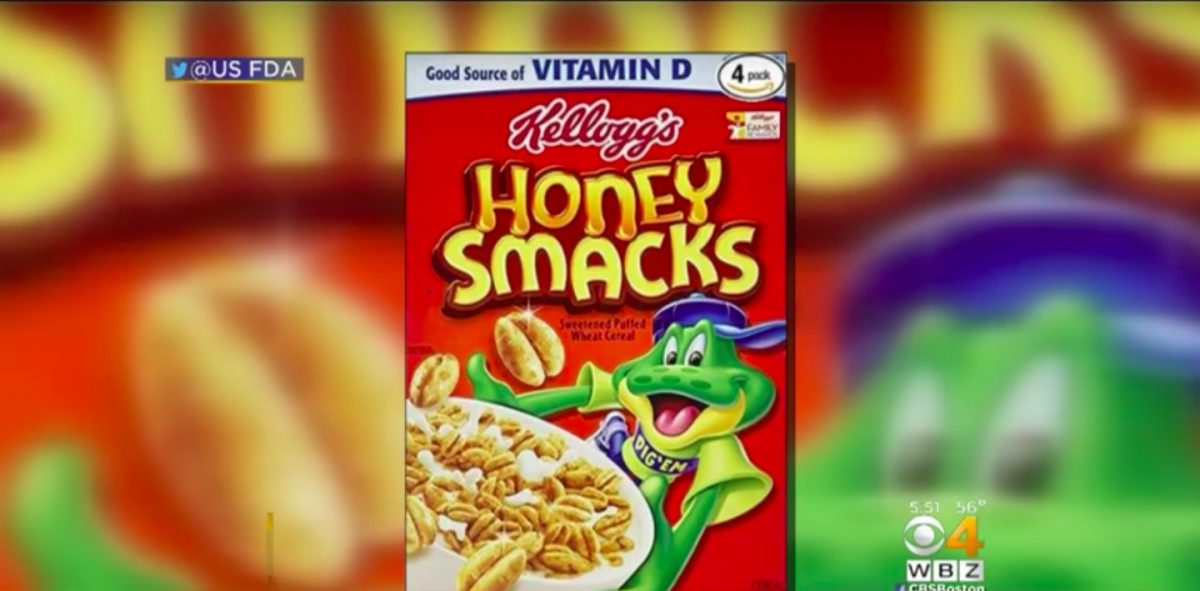 Watch out, there may be salmonella in your Honey Smacks!
The Kellogg Company has recalled 15.3 oz. and 23 oz. packages of Honey Smacks cereal, the CDC reports.
Use or consumption of products contaminated with salmonella can produce serious and sometimes fatal infections in children, the elderly, or those with weakened immune systems. In healthy people, the symptoms of salmonella include fever, diarrhea, nausea, vomiting and abdominal pain, and the infection usually lasts four to seven days. Most people get better without treatment, but in rare cases, the organism can get into the bloodstream and be much more serious.
The CDC warns that people should not eat Honey Smacks with a "best if used by" date from June 14, 2018 through June 14, 2019. They also list specific UPC codes of recalled boxes. Even if some cereal from these boxes was eaten and no one got sick, they should be thrown away.
Kellogg is also asking that people who purchased potentially sickening cereal call the company for a full refund of their purchase.
[image via screengrab]
Have a tip we should know? tips@mediaite.com