7 Prophecies from Jim Gaffigan's Hot Pockets Bit That May Come True After the Recall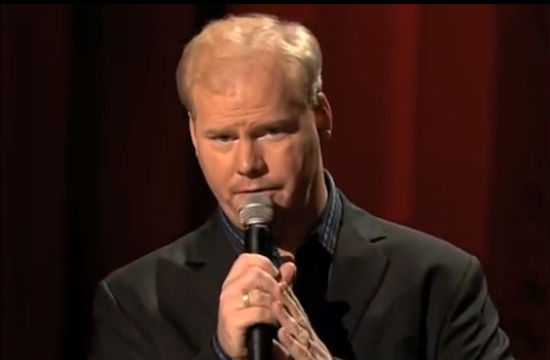 Nestle recalled two Hot Pockets brands today — specifically the "Philly Steak and Cheese" and the "Croissant Crust Philly Steak and Cheese" — because the beef in them came from a California meat company that has been busted by the USDA for "insanitary conditions at the establishment."
The only thing that will calm your gag reflex right now is watching Jim Gaffigan's Hot Pockets bit from his 2006 album Beyond the Pale. Here are seven unwitting prophecies he made during it which may come true now that we're living the Hot Pocalypse.
1. I've never eaten a hot pocket and then afterwards been like, "I'm glad I ate that." I'm always like, "I'm gonna die. I paid for that? Did I eat it or rub it on my face? My back hurts…"
2. Hot Pockets haven't been around that long. Like ten years. How'd they come up with that? Was there some guy in a marketing meeting who was like, "Hey, I got an idea. How about we fill a pop tart with nasty meat?"
3. There is the vegetarian Hot Pocket, for those of us who don't want to eat meat, but still would like diarrhea.
4. It should just come with a roll of toilet paper. Diarrhea Pocket!
5. There's the Lean Pocket. I don't even want to know what's in there. Imagine the directions: "Take out of box, place directly in toilet." Flush Pocket!
6. Recently, they introduced the Breakfast Hot Pocket — finally. I can't think of a better way to start the day! "Good morning! You're about to call in sick."
7. Now you can have a Hot Pocket for breakfast, a Hot Pocket for lunch, and be dead by dinner. Dead Pocket!
[CNN]
Have a tip we should know? tips@mediaite.com