How To Lose Weight Like Nigella Lawson: Tweet About It, Don't Eat Food From Your Own Books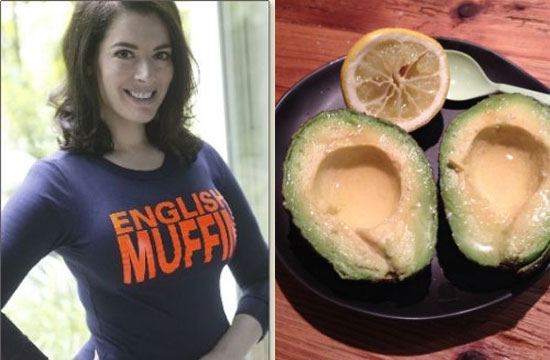 Although Nigella Lawson will always and forever be known for her curvature (a geometric ideal conceived by the beautiful mind of Pythagoras), when she decided to lose weight, she dropped four dress sizes by doing two things: first, she limited her portion sizes, and second, she tweeted it.
The Daily Mail nabbed some photos off her Twitter feed, where the sexier British version of Paula Deen (who once ate an ice cream sandwich made with buttery brioche) showed off her meals. For instance: "baby bear" sized portions of porridge for breakfast, two slices of rye toast with hummus and cilantro for dinner, and once, a single avocado with lemon and salt for lunch.
According to many experts, these are perfectly healthy meals with low glycemic indexes, suitable for people hoping to lose weight. According to Nigella, she will gamely eat only four fries with her steak as long as she gets to occasionally indulge in barbecued pork belly (to give her "sustenance" before a long Transatlantic flight to America). And according to the British government, it's about damn time she stopped being a hedonist with ample books.
A study last week released by the British Dietetic Association showed that Nigella's recipes are freakishly full of calories, fats, sugars, and things that we all consider Very Bad For You. For example, they pointed out, the cheesecake from the first episode of Nigellissima contains "7,069 calories. It was made using 75g of butter, 500g of cream cheese and 400g of Nutella."
Wow, okay, wow. After reading that sentence alone, we think we're going to have an avocado for lunch. And we're splitting that one avocado three ways.
Have a tip we should know? tips@mediaite.com