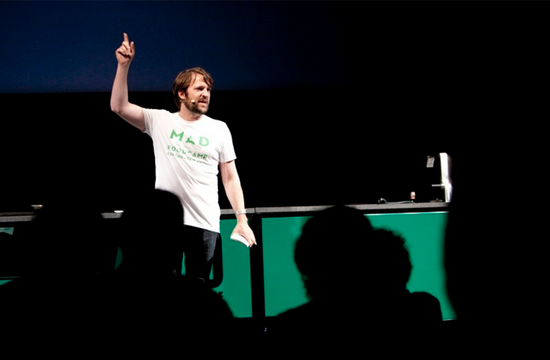 The MAD Symposium: A conference about the transformation of the food industry into a mechanism for social change that's so nice, they're holding it thrice. And in a push to raise funds for it, chef and conference director Rene Redzepi wrote an online letter about the 2013 Symposium's topic of discussion: "guts."
While there will probably be plenty of discussions on offal and its many uses, Redzepi emphasized that the name has more to do with the spirit of the conference:
This is meant to invoke a sense of courage and urgency, enabling this MAD to become a venue where we can reflect on the stories and ideas that no one usually dares or gets an opportunity to tell. We would like the audience to consider its myriad of meanings – literal and metaphorical – as well as its implications for both our professions and our lives.
As an example, Redzepi plans on inviting the gutsy proprietors of the Souk el Tayeb, the first farmers' market in Lebanon, to speak. "To me, the Souk is the epitome of what it means to 'have guts'," he writes. "Despite bombings and unrest in their city, the market continues to not just function, but to flourish – celebrating culture, cuisine and agriculture. It's very existence is as an act of resistance against sectarian violence."
If you're interested in keeping MAD free from corporate sponsorship, click below. If you want MAD to be called "MAD, Sponsored By Monsanto and Exxon/Mobil in partnership with Yum! Brands," don't.
Here's a video of Redzepi's closing comments at this year's conference. Check it out below:
[MAD Symposium via @ReneRedzepiNoma]
Have a tip we should know? [email protected]