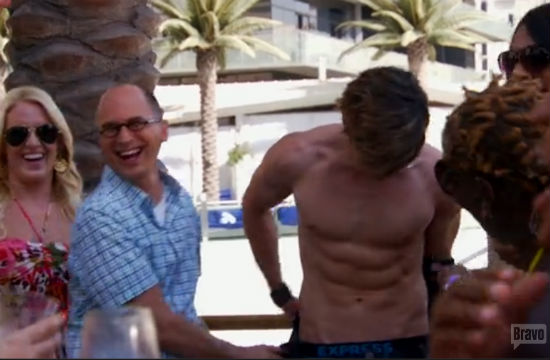 Do you harbor elaborate fantasies about becoming food writer? Dreams of the New York Times paying you to go wax poetic about your totally life-changing tenth meal at Eleven Madison Park (which they also paid for)? One day getting to sit next to Curtis Stone on the judging panel of Top Chef Masters with a fancy publication under your name? Having a warm and convivial Twitter rapport with Frances Lam? Then here's a story about why Editor-in-Chief of Saveur Magazine James Oseland didn't become a chef.
"I think one of my peccadilloes in life is that I didn't want to commercialize or commodify this thing that interested me so much," he told Serious Eats. "It was something I didn't want to corrupt or wreck by doing it professionally."
What's that, James? You didn't want to whore out your craft to be critiqued by obnoxious wannabe-food-critic Yelpers? …Oh. Well, that seems legit. Also, did he really just casually use the word "peccadilloes"? Yeah, he definitely should have gone into food writing.
Snappy prose aside, he added:
"In some ways, even more than writing, I like being an editor — figuring out what's wrong with text to have somebody process the information in a better, more fluid, richer way. So, I don't know, it's just this crazy confluence of (maybe) natural skills and natural interest."
Throw in a film studies and photography degree and voila! We have the well-rounded Oseland we know and love today. Plus, chefs could never get away with this and still be respected.
Have a tip we should know? tips@mediaite.com