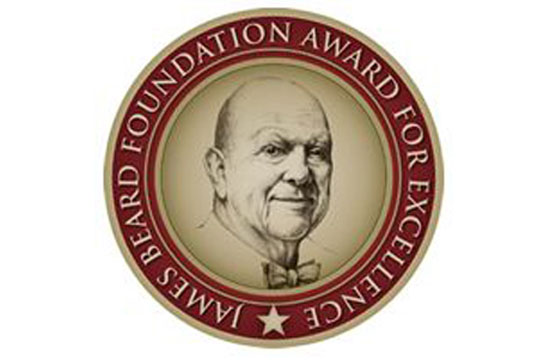 In the depressing world that is "paying for college," we never thought we'd see the James Beard Foundation as a bright spot, but with the news that they're offering nearly half a million in scholarship money for budding chefs — well, there's no way that we're going to ding them for that, are we?
Considering that chefs graduating from culinary school generally have the worst debt load of their peers, the James Beard Scholarship Program, which began accepting applications for their full-ride scholarships today, is pretty generous. Plus, they're awarding scholarships and grants to professionals currently in the field, too. From their press release:
New offerings for 2013 include The Elkes Family Culinary Scholarship which will grant full tuition for the education of an aspiring culinary student at a school of their choice; Sunday Supper scholarship support, which has now been expanded to include Washington, D.C. in addition to Atlanta and New York; and new exclusive scholarships for residents in the states of Florida, Nevada, and Oregon. Additionally, JBF School Scholarships will include 14 participating schools with the additions of Le Cordon Bleu Minneapolis-St. Paul and Santa Fe Culinary Academy.

The James Beard Foundation also offers grants for current working culinary professionals to expand their culinary experiences. As in previous years, the Jean-Louis Palladin Professional Work/Study Grant, in memory of one of the great culinary geniuses of the 20th century, will be offered, enabling a qualified professional to work with food producers at their source. There is also a new and notable Professional Study/Travel Grant for chefs or sommeliers, funded by the Rhone Rangers, a group dedicated to advancing the knowledge and enjoyment of Rhone wines produced in America.
Applications can be found here and must be postmarked by May 15th.
Have a tip we should know? [email protected]