DC's Jeff Black Apologizes To Food Bloggers After Bashing Them In Award Speech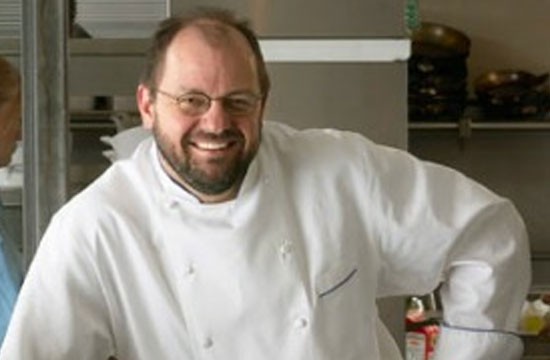 Here's an Internet lesson, courtesy of DC chef and restauranteur Jeff Black: in the food world, "The Internet" may be segmented into things like food bloggers, Yelp reviewers, twats on Twitter, and people like us, but unless you're hyper specific about who you're dissing, the Internet will get really, really pissed off if you blast it as a whole.
After pulling off a "Hat Trick" and winning three accolades at the RAMMY Awards, which honors restaurants in the DC area, Black made a well-deserved acceptance speech at the ceremony held last Sunday night. But as his speech drew to a close and the music cued up, he may have run out of time and unintentionally knocked the Internet:
"I started out scrubbing pots and pans and cleaning toilets. But you work your way up. It's great to see respect being given to people that work in the business that do the long hard hours, not the bloggers and not the people on the outside."
Naturally, the DC blogosphere got angry back at the owner of BlackSalt (which is a pretty fun pub), with one food blogger announcing that he would start selling "Jeff Black Hates My Blog" t-shirts, and another tweeting, quite woundedly, that he was "hurt a little."
But bloggers? Come back! Black didn't mean to hurt you, baby, it was a misunderstanding! In an interview with the Washington Post, Black clarified that he was really talking about anonymous, "agenda-driven" internet trolls on Yelp and local food board DonRockwell.com, who maliciously bash his restaurant as revenge for a bad night or in order to freeload. He, and the nameless chefs who thanked him after his comments, have absolutely no sympathy for people who don't recognize that the restaurant industry is a thankless, grueling machine.
But the real bloggers — the ones who "try to get the full story when talking about the restaurant or a chef" — he is totally cool with. "It wasn't meant to be a slight on bloggers," he says. "It was meant to be a tip of the hat to the people in the room that make [a restaurant] happen."
[h/t HuffPost Food]
Have a tip we should know? tips@mediaite.com