James Beard Award-Winning Critic Writes About Cooking with Marijuana for Vogue, It's Everything We Ever Hoped For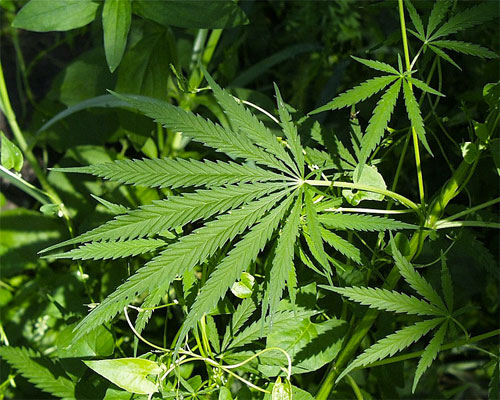 What do you get when you give food critic Jeffrey Steingarten some THC oil? Some very bad cookies, a true appreciation for French fries, and some rambling thoughts — in short, our kind of stoner. (Looks like pot can turn even the most seasoned food professionals back into a high schooler with a true love for junk food.)
Steingarten travels to Pot Capitol USA, or Boulder, Colo., to test out what cooking with cannabis really means, an interesting assignment for Vogue because he admits upfront that he hasn't smoked pot in 25-ish years. He soon realizes that Boulder is not the pot haven that he remembers (which, we being former Boulder residents could have told you that, especially if you're staying at the fanciest hotel in Boulder for crying out loud), but hey — there's pot! Medicated lemon drops and THC oil and Cannabis Sativa!
He begins to quickly realize the pitfalls of cooking with marijuana:
The … experiment had taught me that: (1) adding a psychoactive ingredient into any food is child's play; (2) figuring out the proper dose usually requires only middle school math, or even less than that, or nothing at all; (3) I had discovered nothing of gastronomic interest in cannabis cuisine; and (4) I would have nothing to write about.
Because cannabis cooking for Vogue can only be gastronomic, of course. After all, the New Yorker beat him at the game.
Minus the one "gastronomic" recipe for pot-laced bhang, it basically reads of the ramblings of our dads' stoner friends just discovering edibles. He writes on for a super long time about cannabis cookbooks, French fries (and the meaning of life through said French fries), marijuana-related paranoia, and naturally, John Denver's "Rocky Mountain High." The ante for edibles-related stories has been upped.
[Vogue h/t Food Republic]
RELATED: A Cannabis Cold Brew? 'Wake and Bake' Will Never Be the Same
A 'Bud and Breakfast' Is Opening in Denver, Start Making 4/20 Plans Now
Come On Chefs, We All Know You Smoke Pot – Get High with Your Bad Self
Have a tip we should know? tips@mediaite.com