South Dakota Ranchers Kick Joan Jett Off Their Macy's Parade Float for Being a Vegetarian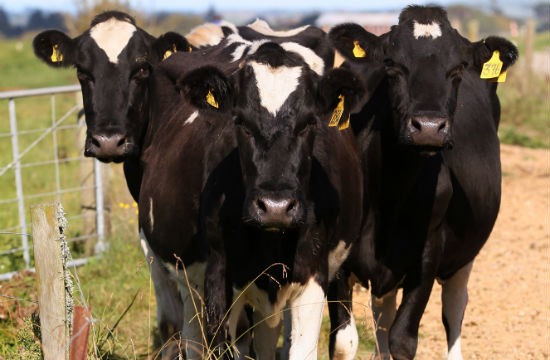 The National Cattlemen's Association has been known to bully such government organizations as the USDA out of its support of such environment-, economy-, and health-friendly measures as Meatless Mondays, because it offends their sacred beefs. Now, the South Dakota Cattlemen's Association has evidently drawn inspiration from its umbrella organization, and has banded together to get Joan Jett kicked off the South Dakota float in the Macy's Thanksgiving Day Parade, because she's a vegetarian who supports PETA, which offends the beefs. OFFENSE.
"Of course, when we learned that about Miss Jett, we were rightly concerned about her representing South Dakota and a state that is so heavily reliant on agriculture and livestock production to drive our economy," a rep from the South Dakota Cattlemen's Association told a local news station.
Joan, who will be moved to another float with the Blackhearts in tow to give her scheduled performance, said in a statement:
"I've decided to switch from South Dakota to another float because people's political agendas were getting in the way of what should be a purely entertainment driven event…I will remain focused on entertaining the millions of people watching, who will be celebrating a great American tradition."
Ugh, we always get SO CONFUSED when PETA supporters are the voice of reason.
[CNN h/t Huffington Post]
RELATED:
USDA Pulls Support Of Meatless Mondays Program After Heat From Cattleman's Association
WATCH: Mario Batali Accused of Being Part of 'Subversive Fringe' in Letter from Meat Council
PETA Takes Bets On Senator's Death Via Twitter
Have a tip we should know? tips@mediaite.com