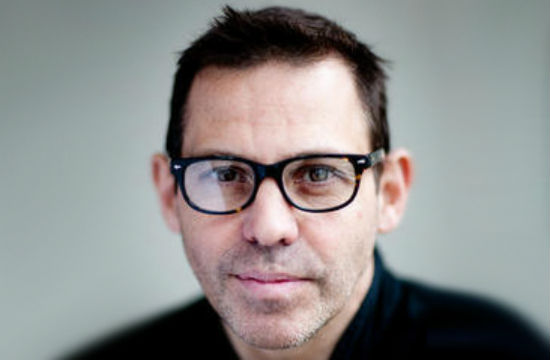 "John Tesar is crying."
Thus opens the second page of John Tesar's sprawling D Magazine profile from 2011 — the one so click-baitingly titled "John Tesar: The Most Hated Chef in Dallas," and generously referenced on his season of Top Chef: Seattle. It was the final piece of his puzzle that we wanted to fit into our lengthy three-part interview with the chef back in May. The first part of his story was obviously his ancient history with Anthony Bourdain, and how being outdistanced by his one-time-peer affected his own legacy. Then, there was how being on Top Chef changed his life and contributed to the success of his latest Dallas restaurant Spoon.
But D Magazine profiled a careening, seemingly unhinged, possibly bipolar, and definitely manic chef, who also appeared to be a compulsive liar, based on Jason Sheeler's intrepid reporting and the subsequent uncovering of endlessly contrary accounts.
From our chats with John, post-Top Chef fame (the D Magazine profile ran the year before he appeared on the show), he seems to have found some karmic peace and mellowed out. And we wanted to know how he got there from the apparent blubbering mess who blurted out:
"I want you to know the truth 'cause I'm not making up anything to make myself look better 'cause people need to understand how genuine I am and how real I am and what I do is all positive and it's—even the criticism in the kitchen of people, to make them better cooks and have them see realistically what they should be and who they can be. It's not 'I hate you and I'm better than you.' "
So we opened the door to the murky period between local magazine infamy and full-fledged Bravo villainy, and asked him to clue us in to what happened after the profile went to print. This was his version of the story.
The Braiser: One of the things I'm interested in exploring is filling the gap of what life was like between the D Magazine profile and Top Chef. Tell me what that was like.
John Tesar: I don't know what it's like to be a semi-not-really-middle-aged man. I mean, I'm a boy in a middle-aged man's body. It's frightening.
[So], I was in an airport in Lake Tahoe, having the time of my life — I was the chef at The Rosewood Mansion on Turtle Creek, I replaced Dean Fearing. Got the five stars back. Mobil [Travel Guide] was about to give us five stars. Had the James Beard semi-final nomination, hopefully going to make the final four. My dining manager calls me, and tells me about this guy, Diego [Trujillo], writing a letter, and I just went, "the jig is up." 'Cause in hotel worlds — I mean, there were a lot of people who wrote letters about me complaining 'cause I'm a New Yorker, not enough Texas, I got rid of the Southwestern food, all the stuff you already know. I just had that feeling in the pit of my stomach, and I went back, and I had to fight the fight — you know with the politicians — and they paid me a lot of money to walk. It was just scary times.
My wife — my current wife, I've been married twice — my wife had decided that she was moving back to Austin, 'cause she didn't think I wanted to get married. So here I am, I'm living in this beautiful apartment in Dallas, full panoramic view. A penthouse that would, you know, costs like $20,000 a month in New York, but costs $2,800 in Texas. I have this big annual salary in the bank, and I'm looking out the window thinking… Where do I go next? Honestly. What do you do after you've played the Mansion on Turtle Creek and have to go back to New York?
So I started to call headhunters here in New York, and she called me back and she said that David Burke was looking to replace Eric Hara [at Fishtail]. I knew who Eric was, I had met him once or twice, 'cause I knew he was the chef at Burke Townhouse. And I knew Burke from traveling on the road with Rick [Moonen], Food and Wine Festivals… So I said, "Seafood restaurant?" It was hotter than a pistol. I had an interview, oddly enough, to be the chef at The Oak Room, so I was coming back to New York to talk about that. And I didn't know that Eric was giving David the finger, and then eventually he imploded over there. And I learned, I mean, David is a tremendously talented guy, but working for him and the physical plan to Fishtail was a nightmare for me. I was like, "This is what I'm going to have to do after working for Rick and being the chef at Mansion on Turtle Creek?" So I figured I'd suck it up, and it was just miserable. Working seven days a week, night and day, riding my bicycle — I had an apartment down on Water Street.
And then, these guys came in from Houston and said, "You were the chef at the Mansion, you really need to come back to Texas." And I didn't know that they were basically full of shit. They didn't have two nickels to rub together. They raised some money from some people, they say, "We're gonna name the restaurant after you!" I went down to The Woodlands and saw the place. It was beautiful. It was right next to a concert-stadium-mall. But I didn't understand the logistics of it, and they didn't have enough money to run a restaurant. So I offered to walk away and they could use my name. I said, "You guys can't afford to pay me." So I put two sous chefs down there that had worked for me at The Mansion. And everything was going great, and I walked away, and then they wound up screwing me out of the money that they were going to pay me. I just literally walked away and then I didn't know what I was going to do at that point. My wife was just looking at me going like, "Dude you just lost $30,000 of our money. You opened another 'critically acclaimed' restaurant and we're sitting here with no place to go."
You know, I never give up. After 13 Barrow Street and all I've been through, like when I met Bourdain, in those years, I just know there's life after everything. You have to just kind of pull it together, and the culinary world is vast; it's deep, it's large, it's ever-moving-forward. So I just went out and started talking to people. I met these guys from the Dallas Restaurant Group, the DRG, and I started consulting for them. And you know, they don't do business the way I like to do business, but it was something to do. And it was really rough because I wasn't making any money for most of it. It was tough at home, explaining to my wife that I went from making almost $200,000 a year to $60,000 in consulting money. We did get married, we had a baby.
And luckily enough, my friend [told me of] this wine bar where his restaurant was. It was empty for a long period of time. He was just like, "Why don't I set you up with Lucy [Billingsley] and you go open something up over there." And I'm going like, it's another Band-Aid… But I needed the Band-Aid at the time and Lucy's a billionaire. She says, "What do you want to do with it?" I said, "Can we keep the wine bar and I have this fantastic CVap thing: sous vide hamburgers. But no bags, just put em in the CVap and they come out perfectly medium rare and people are gonna flip out." And they did. So I did that for about nine months, and then it was the same scenario again: the business settles, you can't pay a chef a large sum of money. I mean, I owned it but I didn't own it because, let's face it, Lucy owned everything we were standing around. You know the deal. So, I walked away from that, kind of together. I just said, "Again, you can't afford to pay me this kind of money. I don't want to be grilling hamburgers for the rest of my life."
And a guy came to me — I had a couple of offers at that point — but my buddy, who's now my partner, Brad Woy owns a company called Express Working Capital. The lend money to restaurants, they do credit card processing, insurance, they now do PR, all this kind of scheme they have going on. So he comes to me and goes, "Hey, I love The Commissary. Why don't I lend you the money so you can open more Commissaries." I'm going, "I'm not borrowing money to open restaurants anymore ever in my life." I said, "If you want to be my partner, I'll do it." He asked what I had in mind, and I said I wanted to open up a small restaurant where I can cook. Like Jean-Georges [Vongerichten] did before he opened all these places. It's a place where you can come see a chef cook and do his thing, and I can focus and find myself again. Build a laboratory for myself, but have everything be for the guest. Also, develop a team of young cooks, so if we do other projects, I can train them, like a farm system. Any good restaurant, I feel like — you can see with David Chang — it's like a cult. You have to have an army of people that love you, respect you, and you lead them into success. And that's what we're trying to do at Spoon. It's working so far, and I have total faith.
I want to ask you about how you would describe your leadership style. Because there was a dig thrown in the D Magazine piece where [The Mansion chief operating officer] Robert Boulogne said you were a great "cook" but that "chef connotes managing people and processes." He said, "He's a great cook, he's very talented, he's exceptional in some ways." But there was that distinction about you not being great at management.
This is the great divide of why I'll never work for the man again, unless they pay me tons and tons of money, because they need control. That line is a bunch of shit, because I led the hotel. I reinvented the cooks. They all now have successful [careers]. Jason Maddy now has Oak, Tim Byres now has Smoke. These are all my chefs de cuisine. So I took the best that Dallas, Texas had and I put them under one roof. I mentored them and I led them. My buddy Bob [Boulogne], who now doesn't have a job or wife, had to say something in the press.
The reason why I moved on, and they try to make it about my behavior, or that I was abusive to people or something like that. That's the quickest way to get rid of someone in a hotel, and it's just not so. To this day, with Bruno [Davaillon] there, the walls are still shaking without me. The restaurant's doing nothing, 'cause Bruno's just a very quiet, amazing French chef. He's a good friend of mine, but you need a personality there. And what happened was the twenty-year-old HR person and the controller that's been there forever got control of the hotel again after the recession. I mean, The Mansion hasn't made money in like, fifteen years.
I used to be a screamer, at 13 Barrow Street. I was doing drugs, I was drinking every night. I was trying to become a famous chef in the wrong way, by intimidating people, you know, by being French and saying "fuck you," "this sucks," "I'm great." It doesn't work. You really have to lead by example, and if you're a badass, then cooks or employees from your generation will respect you. It's a generational shift in the sense that the millennials — and I hate to talk in general terms, people are people and they're individuals and everyone has their little thing, personality. But for the most part, your parents didn't yell at you, everything was a pat on the head and a trophy for coming last. That's the way you grew up. Who am I to change the world or to judge people? But you do have to change your approach and I learned that on Top Chef, 'cause I saw the way these people were reacting to the way I was. It's shown me that they don't have the tolerance or the understanding of someone who's assertive. You kind of have to ease your way, you have to grace your way into their lives, or impress your way into their lives by doing something or being somebody. That was the real shift for me — the reactions of everybody. Not Josh and CJ for rolling their eyes, but the Brookes, the Kristens, the Crissys.
Tell me about what it's like cooking at the James Beard House and receiving semi-finalist nominations for James Beard Awards.
I just love the whole phenomenon of James Beard. Let's face it: it's probably the last thing I want to accomplish in my life as a chef — on the superficial [level], or the accolades — to be recognized by my peers. This year I'd be happy to make it to the 22 long list, I don't know how you make it to the short list. If you look around the region of the Southwest, and you look at what Spoon is doing, and offer it to not only the public, but to the employees, and the uniqueness of it? I think it deserves some kind of national attention, given the shit that everyone always throws on Texas. And it's not about Dean Fearing and Stephan Pyles, and it's not about the flash in the pan crap in the Bishop Arts District. It's about people really running restaurants. Dallas has more restaurants than any city in America, per capita. But a lot of them suck. Or, I'll tell you, they don't suck, they're just mediocre. Like if a New Yorker went down there…
The best compliment we get at Spoon is "This is a New York City restaurant." So, I'm still a New Yorker. I'm 43 years in, and I can't leave my home behind. But now I have a family and friends and I'm gauging to stay in Texas. I have to bring a little bit of New York to Texas without beating them over the head like I had to at The Mansion. So you see the difference. And all the urban legend and the hatred comes out of some of my earlier behavior when I was younger, which was legendary. Only because we rolled that way, we all rolled that way. (I hate that expression — "This is how I roll" — it's like, really, dude? You're 55-years-old and this is how you roll?) But, I don't know, that's all I know how to do.
I tell people I've been a restaurateur since I was 24-years-old. I probably should have gone to New York and worked at Lutèce longer, or went to work for David Bouley, but I didn't. I did it on my own. I had to learn on my own, I raised myself, I made mistakes, and I'm still here. I'm a lucky guy, but, evidently, I must have some kind of skill or talent or perception, as we discussed earlier. I'm just going to keep doing that. What else can you do? You can't wish these things upon yourself, and you can't go at them aggressively, because you'll learn its like a man chasing a woman or a woman chasing a man: it just doesn't work. It's not a healthy relationship at that point. And again, you can't be disappointed when you don't get it. You have to believe that the universe is going to take you someplace. The only way to get in that car is to work.
[This interview has been edited and condensed.]
Read our interview with John Tesar, Part 1: John Tesar Talks Celebrity, Mommy Issues, And The Other Mrs. Bourdain
Read our interview with John Tesar, Part 2: John Tesar On Top Chef Inspiration, Producer Interference, And How The Show Ruins Careers
Have a tip we should know? [email protected]