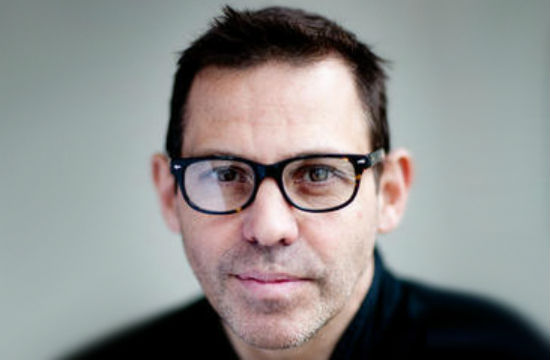 "Bourdain, his success is just…it fascinates me. We're going in opposite directions. I'm progressing and he's regressing."
In a comfortable, hour-long chat with the Top Chef: Seattle alum and subject of a profile entitled "The Most Hated Chef In Dallas," an at-ease John Tesar had finally dropped The B Word. I had been waiting for it through a recap of his last two years in Dallas and a cathartic Top Chef venting sesh (but more on that in Parts 2 and 3).
Tesar didn't hesitate to shoe-horn into a Top Chef confessional during one episode that he was a character in Anthony Bourdain's Kitchen Confidential, politely pseudonym-ed Jimmy Sears. A decade later, presumably after all pretensions had worn off, Bourdain used John's real name to write of him in Medium Raw:
"Tesar was probably the single most talented cook I ever worked with — and the most inspiring. … His food — even the simplest of things — made me care about cooking again. The ease with which he conjured up recipes, remembered old recipes (his dyslexia prevented him from writing much of value), and threw things together was thrilling to me. And, in a very direct way, he was responsible for any success I had as a chef afterward.
…
Looking back at a lot of the people I've known and worked with over the years, I see a common thread starting to reveal itself. Not universal, mind you, but there all too often to be a coincidence: a striking tendency among people I've liked to sabotage themselves. Tesar pretty much wrote the book on this behavior pattern: finding a way to fuck up badly whenever success threatens, accompanied by a countervailing ability to bounce back again and again — or, at the very least, survive."
Pulling back the curtain on Tesar's past with Bourdain from his perspective led to a heart-pangingly earnest discussion of celebrity, legacy, his therapist, Dallas restaurant critic Leslie Brenner's daddy issues, Rocco DiSpirito's imploding career, and that elusive Mrs. Bourdain The First whom nobody ever seems to talk about. Check out Part 1 of our Q&A with John Tesar below and stay tuned for more.
The Braiser: So speaking of Bourdain, how do you feel about what he's written about you?
John Tesar: I know Bourdain better than anybody. I'm trying to write a book, but I'm not a writer; it'll come in its time. I'm going to do a cookbook first, hopefully: Seafood Without An Ocean. 'Cause 85% of the country doesn't have an ocean and they hate fish, so I'm going to write with that mentality in mind and try and convince them that seafood's good stuff. But Bourdain is probably one of the most sensitive, caring individuals, and he just has this rough, bitter exterior. Nobody ever brings up [his first wife] Nancy. I mean, Nancy took care of him for years.
I do find it surprising that there isn't more out there about her.
Well, that's who he is. I'm the same way, I'm like, in the category of Nancy. We helped him, but he can't — we know him, so he doesn't want us around him. Because, let's take me out of the equation: if he was still doing what he does now, and Nancy was still behind him, she would just shout out, 'Fucking bullshit on you, Tony.' He's an amazing talent; he's an amazing person; and, when we were friends, he was a great friend. The reason we really stopped being close friends was because he screwed me out of my job at The Supper Club so he could become a chef and write Kitchen Confidential. That was his plan, whether it was a conscious plan or not. I was trying to get back on my feet, 'cause I was broke at the time, and I had hired him and brought him back, and he was very helpful. The most amazing storyteller. And partied like a rock star.
And he seems fond of you in some of those stories.
Despite our distance (because of his fame), his words have always touched me and meant more than just a page in a magazine or a compliment. And I am that chef, the people that understand me — am I the greatest chef in the world? Why does everybody have to be the best? Why can't people just be good at what they do? And respect it and accepted for what they do?
If you took away James Beard Awards, and you took away all of the accolades, people would just go to restaurants anyway, wouldn't they? So making it a competition like that, as I get older, it's confusing to me. 'Cause I deserve to be nominated for Best Chef: Southwest next year, but if I said that, I wouldn't get a nomination. You can't ask for things. You can't expect things. You just have to work towards them, and accept them, and if you don't get them, you can't let it destroy you. You can't let the superficial aspects of this [life] destroy you. You go to South Beach Food & Wine and you're John Tesar, but then ooh, there's Rocco DiSpirito. Rocco's one of the best chefs I've met in my life and where the fuck is he? Someone should just have a show: "Where the Fuck is Rocco DiSpirito?" Where in the world is Rocco DiSpirito?
I would watch that show. But then again, I remember being like, fifteen years old watching The Restaurant and being fascinated, so maybe I'm not the best judge.
And that was the biggest produced pile of nonsense I've ever seen in my entire life. Like, his mother making meatballs in the basement? And you'd go by the restaurant, which has been seventeen other restaurants, and nobody was ever in the restaurant. The windows would be blacked out, and there would be cameras in there, and they invited people. They did an amazing job of staging what looked like people coming to a restaurant. But then the implosion, or the celebrity eating somebody — that's a real example of the celebrity eating somebody. You look at Marcus Samuelsson who has just handled it in the most — I mean, I don't want to be Marcus; I have respect for his cooking and his personality, and he's a business now — but he's handled all that in a very professional, grounded, and successful way. He made a brand for it. Branding chefs is always a destroyer of business.
Branding chefs is destroying business… Say more about that.
It's not destroying it, but it's hurting… I don't know, 'cause I'm trying to brand myself, and I'll give this to you from my own perspective: every chef that has an ability or a talent? That's validated by the public because they come to their restaurant, and they become popular, or well-known, or liked, or accepted as a good chef. Then you want to take it to the next thing, you want to open another restaurant, or you want to do something else. You have to be prepared for that something else. A lot of people aren't prepared for that something else, they just jump into that trough, you know? Marcus was prepared. Daniel [Boulud] had a ten-year life plan, and great partners. You know, I'm finally having businessmen behind me, and structure behind me, and that's what every chef needs. If you do it from the business approach rather than the ego approach, then branding is okay. But if you do it just to become famous, you're screwed.
Rocco, as opposed to Daniel, or let's say Marcus Samuelsson because they're pretty much peers, in the same time frame. One came from Aquavit, the other one came from Union Pacific. Rocco was discovered by Gael Greene, the whole thing, and he worked for Gray Kunz. The thing I never understood about Union Pacific — it was a great restaurant — but everything on the menu was from Lespinasse. But 90% of New York could never afford to go to Lespinasse, so they didn't even know that Rocco just riffed everything off Gray Kunz. That's the fascinating thing about the restaurant business. Sometimes there's hidden things, and all of a sudden they just pop out, they become the next flavor of the minute. And when you're the flavor of the minute, if you have something to offer, you can stay. And that's your moment. If you don't have anything to offer, you're forgotten. I've learned that, I'm on the third go-around now, I actually have something to offer. So that's actually why I think things are getting better for me.
I think that experience is on your side, definitely.
Maturity, I'm growing up.
And I also think that you're one of the few who's playing the media properly. You know the game in a way that a lot of other people in the industry don't understand.
Thank You. That's an amazing compliment. I'm not three steps ahead, it's just — I spend a lot of time in therapy, I talk to my therapist, mostly about the restaurant business, but she tells me what a perceptive person I am. My perceptions have started to come true over the years, so I have some validation of them. I don't play with the media, but I'm not afraid of the media anymore. I'm not afraid of food critics anymore. Leslie Brenner is probably one of the worst food critics I've ever seen in my entire life, because she's destroying star structure, and she doesn't have a lot of respect in Dallas. And I want to respect her, it's not like I'm a chef who's like, "Screw the critic!" I want her to love me. She has daddy issues, and I have mommy issues with her. The rest of the village loves me, and Leslie can't deny that I'm a good chef, but she always has to say things like "You know, when I was a kid, the truffles were better in France than the ones I had at Spoon. And the caviar, it's not the best in the world. If I'm going to give it five stars…"
And everyone knew that Spoon deserved the five-star rating, compared to whatever else was going on in Dallas. That doesn't mean anything to the rest of the United States, but if I don't have the approval of the local critic, I'm screwed. Because [The Braiser] might want to talk to me, but Food & Wine isn't going to want to talk to me. You know, what's his name, Andrew Knowlton's not going to buzz through my restaurant for fifteen minutes and put me on one of those lists of the 50 Best New Restaurants, which to me, is a great accolade, and I would love the attention, but to me it's bullshit. Sending some chef out into the world, sending him out onto the road like some rock star for three months so he can write a book one day, and pick a restaurant out of a hat and make it the Best New Restaurant — whether it deserves it or not. It's just not the way to do it.
So I take a look at the way the media is, I also look at the public and the way they react. I've had so much adversity in my life and I've come out of it, and I want to inspire people to live their lives the right way, but I don't want to be an evangelist. I don't want to get up on a soapbox. So the only way I can do it is slowly and subtly by being me. I think it's just my time in the sense that I'm contrary to the media and I have the facts and the proof to say that most of it is bullshit, corrupt, and political. However, I can't just say that because I'll destroy my career at the same time so I have to do it step-by-step, minute-by-minute, until I get the platform. And then I'm not going to destroy it, I'm just going to tell them my story. And that's what I want to do, and it's not to destroy anything, it's to make things better. It's to put the integrity back into it.
David Chang has some integrity in his work. He's a little flamboyant or whatever, and maybe he didn't deserve it in the beginning, but now he's learned. He's used it the right way. See, when you're young, and you get the spark, it's okay to make a couple mistakes. It's okay to be arrogant, a little bit, because it's part of the learning process. But if you continue to blow it, life passes you by. If you own it and its integrity, and it's yours to have it the first place — it should be yours. I don't even know what that is, it's nothing tangible. It comes and goes, you know?
How are things at Spoon?
It couldn't be better. I've never had a restaurant that's made money before, since the eighties. It's making money, I'm about to buy out my partners. And I really want to do casual seafood concepts in Austin and Houston. Not casual, I want to do kind of like Uchiko-esque kind of things, where there's a lot of integrity. I want to do a sleek, modern Grand Central Oyster Bar. Like a Dock's Seafood, but 2013 and by a chef, not by Artie Cutler. Creative stuff to challenge me to do things at a more affordable price range. 'Cause what were doing right now is high end, it's like Mansion prices. I'm emulating Marea and Le Bernardin, even though I could never do that. But I'm taking the inspiration and the integrity and the brilliance of those two restaurants, and trying to bring it to my world.
I went L20, I went to Marea, I went to Le Bernardin, and I've traveled all over America before I opened Spoon, before I went on Top Chef, and those are the three seafood restaurants in America. I want Spoon to be the fourth or the fifth, and in Texas, of all places. Because I've worked with Rick [Moonen], you know? Eric [Ripert]'s my mentor, and I think what he does is genius, the simplicity, the freshness of it; and I know the sources, I grew up with it. So why not perfect that?
I was hesitant after working for Rick to be the seafood guy, because it would look like I was trying to screw my mentor, my friend. Rick called me and said, "I wish you would have come back and worked for me." I said, why don't we just let a year go by and maybe we can team up and do something together. So, there's endless possibilities, that's what I love about this business and where I am right now. 'Cause if Spoon stays the way it is, a nice name and a kitchen, and it maintains its integrity, I believe anything's possible. Because that's what comes true with restaurants; it's work, you can't not be in your own kitchen. You can't. I mean Wolfgang Puck… I went to LA to do something, and I was at Spago, and I was at Cut, and I went to a place he had at a hotel — he was in every single on of those places. I was like, are you serious? He knows me a little bit, he goes 'What are you doing here?' I was like 'What are you doing here?' He's like everywhere. He goes into the dining room and shakes everybody's hand. He's the hardest working man in show business.
You can have people fillet the fish for you and sauté the fish, but your energy, your thumbprint, your time, needs to be spent with those cooks and those guests. Otherwise, get a TV show and be an entertainer, or be Anthony and just make Portuguese fish chowder everywhere you go, 'cause that's your dish. You should write an article about Anthony Bourdain and his Portuguese fish chowder. And I even forget what his other thing was, he has one other thing — oh! Beef bourguignon. I swear to you, even on Eric's show, On The Table, he made a Portuguese seafood stew. I was on the floor laughing! And the first thing he ever made for me at Formerly Joe's was this Portuguese seafood stew. 'Cause he's all, 'I went to CIA, I went to Vassar, I love cooking, but this is the greatest dish, this is my thing.' So here it is, 30 years later, he's still making Portuguese fish chowder! And Eric's like, '…It's okay.'
[This interview has been edited and condensed.]
Have a tip we should know? tips@mediaite.com