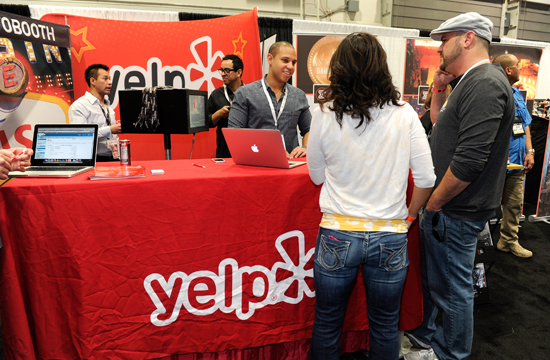 In what appears to be a baby step towards a full-blown revolution against Yelp!, restaurant owners gathered at a Los Angeles town hall meeting thoroughly slammed the local reviews site for " aggressive advertising tactics and bogus reviews that they said hurt their businesses," according to the LA Times.
Though the company attempted to use the town hall meeting format to establish their benevolent dominance, the hundreds of small business owners were Not Having It — many of them calling out Yelp for trying to throw a promotional event under the guise of an open conversation:
 The glowing comments from the panel didn't sit well with the audience, and when the town hall opened up for a question-and-answer session, business owners were quick to air their grievances.

Many slammed the company for allowing reviewers to post inflammatory comments — one restaurant manager said she cried for three days after a Yelper wrote that her restaurant was filled with Nazis.
At times, they claimed that Yelp!'s business practices amounted to little more than barely legal extortion, and slammed the company for not actually listening to their complaints:
"I have one-star reviews for my diner from people that have never walked into the place. They've never stepped foot, they've never tried the food, but they give me one-star reviews. That's insane. Why would you let someone like that stay on the site?" demanded Craig Martin, owner of Cafe 50's in West Los Angeles. "I spoke to your office, I called your guys, I emailed, I talked to your salespeople."
Yelp foolishly decided to do a repeat of this event in November. We'll see if that ends up in blockades and rousing renditions of "Do You Hear The People Sing?".
[LA Times]
RELATED:
Restaurant Plays Crappy Yelp Reviews Over Speakers In Bathroom
Shocking Revelation: Sometimes, Pete Wells Uses Yelp To Find Restaurants
L.A. Chef Sang Yoon Politely Slams Complaining Yelper Via Email
Have a tip we should know? tips@mediaite.com