Last Call: Hugh Jackman Wants To Set Up His Son With Jean-Georges Vongerichten's Daughter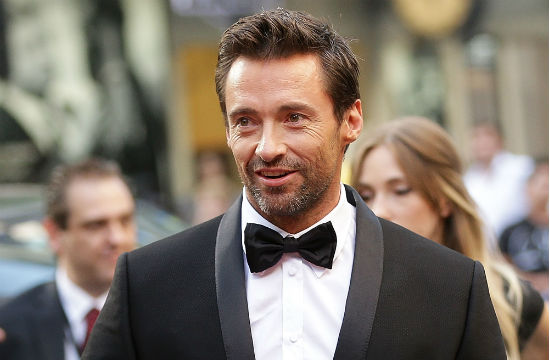 Food & Wine Magazine: COUPLING ALERT! Hugh Jackman is trying to pimp out his son to Jean-Georges Vongerichten's daughter. Wolverine and JGV live in the same (Hurricane Sandy-ravaged) building, and he's occasionally invited to lunches at the chef's country home. The perfect place for young romance to blossom, no?
Gawker: Subway sneakily rolled out a new "Creamy Sriracha Sauce" in a few California locations, prompting speculation that they're going to delve into the bahn mi market. The list of heavily promoted sammy toppings we'd never order from a Subway has now grown to two: avocado and creamy sriracha.
Washington Post: Tom Sietsema wasted no time firing off his inaugural review of Bryan Voltaggio's newest restaurant Range barely a month into its opening. But the prognosis is good! Bonus: there's a cocktail called The Vegan Sacrifice.
GrubStreet: Starbucks tops out 2012's Most Expensed Restaurant list, which makes us really sad for corporate America. They know those sandwiches are awful, right? Also, that it's not a restaurant…?
Paris By Mouth: Star chef David Toutain of Agapé Substance in Paris left his position, and nearly the entire kitchen staff followed him out. Well, you know about those French and their loyalty…wait, that's not how it goes.
Wall Street Journal: Jay McInerny profiled Stephen Tanzer, a.k.a. the man who's supposedly going to fill the Robert Parker-shaped hole in our wine-loving heartstomachs. His most notable observation? Both Tanzer and Parker seem to physically embody the profiles of the wines they prefer. We like our wines mustachioed, too!
Have a tip we should know? tips@mediaite.com