Last Call: Pizza Drones To Win War On Terror By Efficiently Delivering Pizzas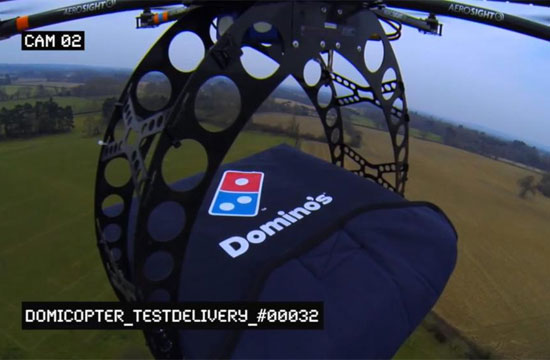 The Washington Free Beacon: Hah, no, seriously, Domino's is test-piloting a pizza drone with the capability to deliver two pizzas at a time. But wouldn't a pizza drone be way more diplomatic than a Predator missile? Less accidental murders, more accidental farts and stomach pains! #dominosdiplomacy
The Atlantic: An errant, 200-word post about za'atar, a popular Middle Eastern spice, spirals into an Internet War after Atlantic editors mistakenly attribute the spice's provenance to Israel in the headline and matched it with photo of an Arab man. This is why editors should be careful about accurate headlines.
Roll Call: Jose Andrés and his steak-lovin' counterpart Charlie Palmer throw massive culinary charitable fundraisers at the same time in our nation's capital. In Jose's rotation: Poste Moderne! Azul! Zaytinya! In Palmer's PokeDex: Aureole! Charlie Palmer Steak! Volt! 
Food Republic: Do not tell Scott Conant you are a chef if you are not a chef. Says Scott to Food Republic, "It's like my claiming to be a lawyer because I read contracts all the time or that I'm a doctor because I go on WebMD. What we do in kitchens and what you do at home have NOTHING to do with each other." Having a sous-vide machine in your home for your personal use doesn't count as being a chef.
Eater: Says Amanda Cohen on how great it would be to do a tasting menu BUT: "90 percent of people in North America think 'appetizer, entrée, dessert.' It's just a fact of life. I mean, I wish cars were actually flying unicorns too, but they're not." To recap: flying unicorns = tasting-menu hungry diners in this metaphor.
Serious Eats: Sorry Tom Colicchio & Hooked Up Co. Harold Dieterle already got scooped up for a striped bass fishing trip, and it was the subject of this Serious Eats slideshow (nasty fish guts photos included!).
Have a tip we should know? tips@mediaite.com