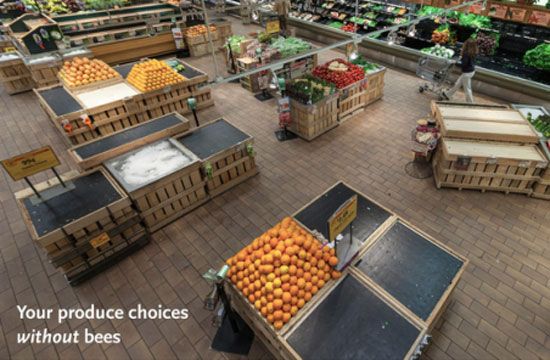 GOOD Magazine: While we're legendarily terrified of bees, we admit that their ability to pollinate plants is crucial to agriculture being able to feed us. So this infographic, made by Whole Foods to illustrate the impending dangers of colony collapse disorder, is giving us nightmares. They're worse than our bee nightmares.
LA Squid Ink: A culinary school graduate just won $217,000 in a lawsuit against the  California School of Culinary Arts (formerly known as Le Cordon Bleu) for misleading her about her career prospects. But while we sympathize with her student debt burden, we have to ask: who the heck (besides bankers and consultants) makes $75,000 right out of school?
Food & Wine: Do you have too many siphons lying around your house, but don't know what to do with them? Let Richard Blais teach you how to siphon your way to a better dinner! It's Siphon-tacular!
The New York Times: Continuing their rampage of adorableness, the Batali Bros and their dad Mario teach the New York Times how to make pesto pizza.
The Washington Post: When Tom Sietsema is mad, he is mad. Behold his no-stars review of La Tagliatella, which starts like this: "La Tagliatella in Arlington makes a strong case for hazard pay for restaurant critics. The Italian concept, an unfortunate import from Europe that plays up 400 combinations of pasta and sauce, is so distasteful on so many different levels, I was tempted to dismiss it after just one visit." Take a deep breath, because it gets worse.
Have a tip we should know? tips@mediaite.com