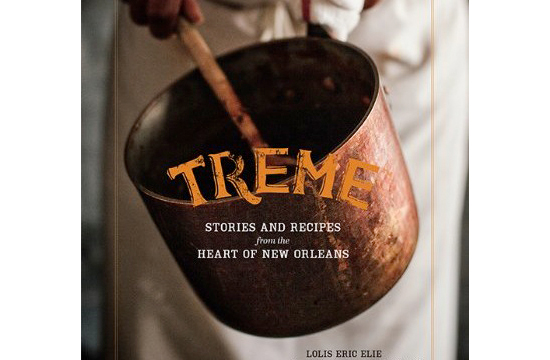 Eater: Get ready for a Treme cookbook featuring chefs like Emeril Lagasse, Jacqueline Blanchard, Aaron Burgau, and an introduction written by Anthony Bourdain.
Kentucky.com: Kentucky bourbon legend Elmer T. Lee died today at the age of 93. This article has quotes from representatives of brands like Sazerac and Woodford and… well, just pour yourself two fingers for the guy.
Serious Eats: In a quote roundup of what New York chefs have learned about themselves through cooking, Masaharu Morimoto had this to say: "I think that the best chefs are moms. In the family, moms are the best chefs. I try to be the same thing here: I want to see the people, I want to talk to the people."
Jezebel: As far as things that are things now are concerned, this summer's thing, "cakebarring" is far less annoying than, say, Tebowing. It's one gal, bringing a cake to a bar, in hopes of luring a husband into her lonely, sugar-buzzed clutches. Last we checked, this was America and a person can pursue romantic relations using any food item they like.
Bidding For Good: Do you have a shitload of money and a reason to be in the Hamptons this weekend? Then you should bid on the James Beard Foundation's Chefs and Champagne auction, including such magical prizes as a date with Andrew Zimmern (kind of) and oyster shucking lessons.
Bon Appetit: There's a problem facing about 97 percent of Americans ever since the Fourth of July: leftover hot dogs. Here are 10 unique hot dog ideas, illustrated with hilariously extreme hot dog GIFs.
Have a tip we should know? tips@mediaite.com