Last Call: Paula Deen Dropped Out Of The New York Wine & Food Festival While We Weren't Looking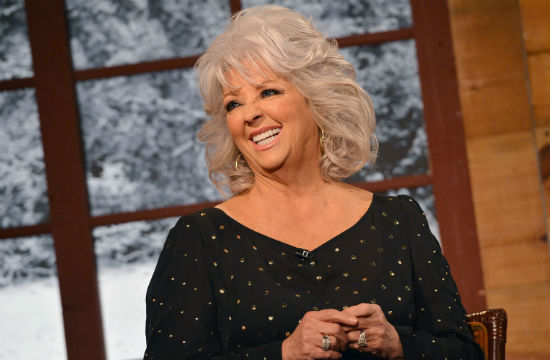 NYCWFF: So far while the world's been watching, Paula Deen copped to using the n-word in casual parlance, got fired, a lot, fired her legal team, fired her agent, potentially got dumped by her husband, was turned into a comic book heroine, and said a lot of stupid things. Perhaps that Scandal PR genius has been at work because Paula also dropped out of this year's New York Wine & Food Festival without anybody noticing.
Grub Street: Esquire restaurant critic John Mariani penned a lengthy op-ed on how modernist cooking "is over." Grub Street, having none of that, dishes up a line-by-line takedown of his entire piece, which author Alan Systma says is "so riddled with inaccuracies, it's difficult to believe Mariani isn't just trolling everyone for the sake of follow-up coverage."
Thrillist: In launching "The astoundingly comprehensive guide to EVERY SINGLE Top Chef contestant" Thrillist claims to get you up to speed on everyone who's ever been on the show. The astoundingly not that comprehensive guide fills you in on the number of restaurants each chef has opened/closed, and one sentence about what they're up to now. We guess it's a good refresher if you haven't been reading this site constantly.
Serious Eats: You know what bartenders really hate? Drinking at a bar where the bartender sucks. Or doesn't make eye contact or "railroads" instead of using proper shaking technique. Bartenders are actually really picky drinkers.
NY Daily News: Here's a bartender who's great at his job: Charles Joly of The Aviary who was named America's Best Bartender of the Year at at the annual Tales of the Cocktail event held in New Orleans. In other news, what is that pink cocktail with pink ice in it and can I have one now please?
Smithsonian: The sultry, sexually enticing history of lettuce: "One of the reasons why [the Egyptians] associated the lettuce with Min [the Egyptian god of fertility] was because it grows straight and tall — an obvious phallic symbol," Salima Ikram, Professor of Egyptology at the American University in Cairo says. "But if you broke off a leaf it oozed a sort of white-ish, milky substance — basically it looked like semen." So, there's that.
Have a tip we should know? tips@mediaite.com