Last Call: DadBoner Offers Suggestions For The Entree List Of Guy Fieri's Times Square Resto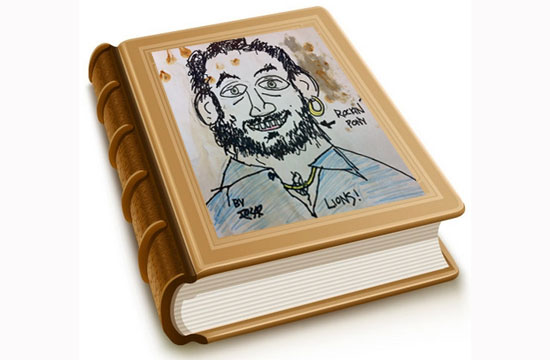 Craigslist: Since the entire screenplay of Roadhouse 4: Pain Still Don't Hurt, ideally starring Guy Fieri, and written by Twitter parody account @dadboner, has been published (and ignored by Guy), "Karl Welzein" has moved on to pitching menu options for Guy's American Kitchen and Bar in Times Square. First came apps, and, now, here are his entree suggestions. Our personal favorite is the salad served in a Barbie Dreamhouse.
Asian American Writers' Workshop: This guy in Sunset Park who sells five dumplings for $5 has no idea he's internet famous, which makes his tale of Chinese immigration and starting up a business in which he works 18 hour days and doesn't turn a profit that much more heartwarming.
Serious Eats: American kids in international schools — don't complain that the cafeteria food isn't nugget-ified enough for your tastes. Marc Murphy, who went to school in Rome with such ungrateful Americans, will get all, "there are seven old Italian ladies in the back rolling cannelloni for you, fresh! The food's amazing!" on your ass.
The Atlantic: An MRI technologist at Boston University Medical School needed to test an MRI machine, so he grabbed an orange real quick. The result was so mesmerizing (read: trippy) that he MRIed an artichoke, snap peas, garlic, a cantaloupe, and a bunch of other produce, made GIFs of the images, and then sat back and enjoyed internet fame. Doctor shmoctor.
Chicago Sun-Times: Starbucks is bullying a doggie daycare facility in Illinois called Starbark's in an effort to get them to change their name, logo (which is modeled after the coffee house's), and website, or they will pursue legal action. There's a pup-kin spice latte joke in here somewhere.
Eater: David Toutain, winner of Gastronomika's Revelation of the Year Award (brush your shoulders off, David!), diagnoses the problem of France allegedly falling behind gastronomically (which, btw, he very politely calls BS). He offers, "What I will say is that we don't know how to work together as much in France. We need to work together and share, like they do in Spain, in Denmark. It's maybe too much about saying 'I do, I do, I do' in France, and we suffer for that." Play nice, kids, you hear?
Have a tip we should know? tips@mediaite.com