Last Call: FDA Can't Inspect Food During the Shutdown, Inching Us Closer to Catastrophe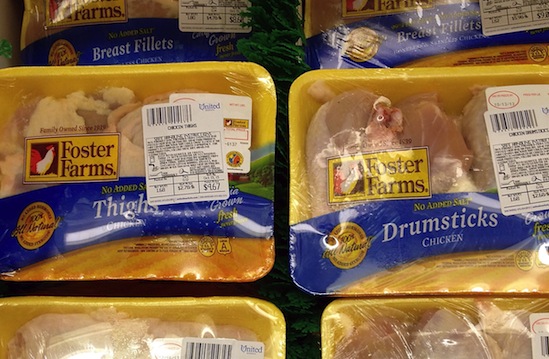 The Huffington Post: Yep, all of our worst fears are in fact confirmed — the Food and Drug Administration has suspended all routine food inspections during the government shutdown. This week, the House of Representatives moved to fund the FDA during the shutdown, but the Senate declined to vote on the bill, making us all sick to our stomachs both literally and figuratively.
First Showing: In case you don't have nearly enough food porn/ bacon envy in your life, the International Bacon Film Festival comes to New York City this month. You can watch all 11 of the short films nominated for the festival on the official Youtube page.
Zagat: Alton Brown talks about his line of bowties and his new Food Network show, in which he'll be doing standup comedy and original food songs. Best quote ever: "So I'll be singing, playing guitar and a few other things with my little combo. We've got a punk song, a country and western song, a lullaby, a blues song. We're doing a kaleidoscope of musical styles." Count us in.
NPR: Just a few more fun facts about the Food Network, courtesy of Allen Salkin. Like: the network hired a crisis consultant company after Paula Deen signed up as the sponsor for that diabetes drug maker. And Mario Batali didn't even have an oven when he first started cooking for the Food Network.
CBS New York: Apparently, a "no talking" dinner special exists at a restaurant in Brooklyn. Apparently, this pleases men, including one who said: "Just keep the woman from talking. The restaurant will make all the money in the world." Where relationships go to die!
The Washington Post: To end in heartwarming, the-world-isn't-going-to-shit-after-all news, the Chefs for Equality dinner, scheduled for October 30, hopes to raise $150,000 to $200,000 for the Human Rights Campaign to fight for same-sex marriage. Way to go, guys and gals.
Have a tip we should know? tips@mediaite.com