Last Call: Big Gay Ice Cream's Second Location And Umami Burger Both Coming To NYC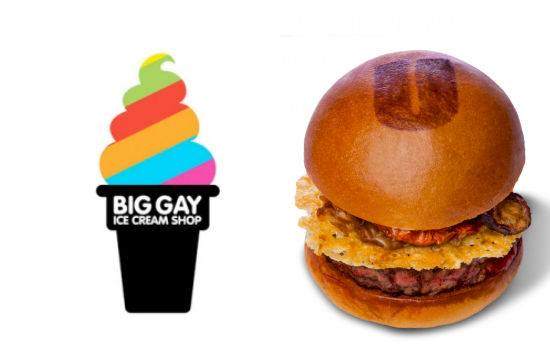 Eater: Big Gay Ice Cream is coming to the West Village, which seems like the most obvious place for it to be. Its second brick-and-mortar ice cream store location was revealed earlier today on 7th Ave and Grove St. To recap: NYC — 2 stores, 1 truck; LA — zero. Not that it's a competition for Big Gay Ice Cream affections but we're still winning.
New York Times: Los Angeles is being way nicer to New York than New York is being to Los Angeles. They're giving the East Coast an Umami Burger. Yes, along with a new ice cream joint, Greenwich Village will welcome its own high end burger outlet from the famed California chain, which currently has 14 restaurants out west.
Facebook: Homaru Canto composed another installment in his Facebook memoir, this chapter documenting the time some stoner chick squatting in his apartment became his best friend for four days and guided him to ditch his junkie roommate in favor of snagging his first food TV gig. Always heed the advice of wise stoner ladies. (That's how the saying goes, right?)
Advertising Age: Denny's is teaming up with The Hobbit for an upcoming promotional tie-in which involves Denny's rolling out a special Hobbit menu this holiday season. Featured dishes include "Hobbit Hole Breakfast," "Frodo's Pot Roast Skillet," "Gandalf's Gobble Melt," "Build Your Own Hobbit Slam," and "Shire Sausage." We couldn't be more serious about how real this is. It's so real.
Maui News: Masaharu Morimoto, or Mas, if you're Adam Richman and on a nickname basis, is opening his second restaurant in Hawaii, to be called Morimoto Maui. His first in the state is located on the island of Oahu. Why don't more celebrity chefs try to take over island nations? That seems like a great empire idea.
WTSP: Here's the 911 call audio you didn't need to hear from that incident involving a Orlando couple doing it on the patio of a restaurant near small children. Warning: vomiting noises. That's all.
Have a tip we should know? tips@mediaite.com