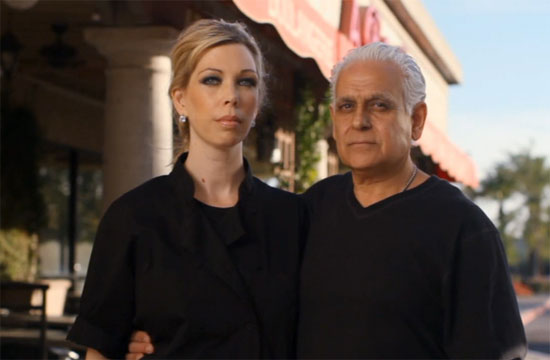 TheStir: Stare into the illogical eyes of Samy and Amy Bouzaglo, and get used to it, because they just inked a deal for a reality show with ABC. There is nothing safe in this world. There is nothing pure in this world.
The Huffington Post: No one is allowed to do anything fun when the government shuts down, not even the President. Thus, everyone lost their shit when Barack Obama and Joe Biden were spotted buying their own sandwiches, instead of being chained to a dog run in the White House, held captive like Jesse Pinkman until they got the government working again.
The New Yorker: You heard it here first, butter churning is going to be the hottest new aerobic exercise. Yes, it is a class where people literally shake mason jars full of cream until it turns into butter. No, do not mix this class up with the class where you use your baby as a weight.
Jezebel: Is it possible to take the flavor of unidentifiable meats and nitrates, turn it into a powder, and use that to coat nuts? Behold SPAM-flavored nuts, which prove that apparently it is possible!
Grub Street: Pizza Hut is apparently revamping its stuffed-crust pizza in an effort to target Millennials. Their Facebook post about it reads "Guess what's coming? Hint: It's a little full of itself." Good one, grandpa.
Eater: Nick Offerman, for one month only, has his very own burger, currently being served up at LA's The Oinkster. It's "made from a 6 oz beef patty which is topped with shaved ham, gruyere cheese, hot sweet mustard, mayonnaise, and pickles, served on a sourdough bun." Does this sound more or less delicious than the Body and Blood of Christ Burger?
Have a tip we should know? tips@mediaite.com