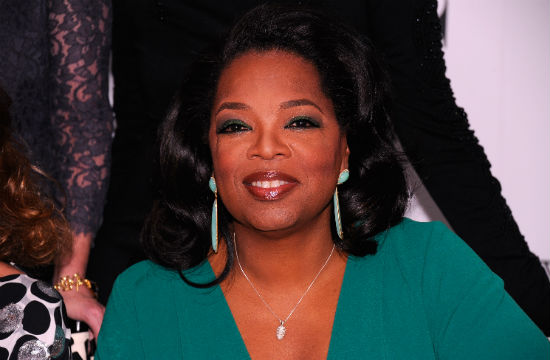 New York Post: Oprah Winfrey apparently has an organic products line in the works, coming out of her farm in Maui. Along with organic salad dressings, frozen vegetables, soups, beverages, and snack dips, the line will produce bath soaps, sunscreen, massage oils, and hair products. Because there is literally nothing Oprah cannot do, and nowhere she can't have a farm.
BBC Food: BBC Four is producing a television special entitled The First Master Chef: Michel Roux on Escoffier. It will recount such contributions of the 19th century chef as modern kitchen hygiene (that's what the toque is for!) and the brigade de cuisine system. No access to BBC Four? Brush up on your celeb chef history here!
Billionaire: Billionaire.com has obtained some supposedly "rare" footage of Marco Pierre White in the kitchen at the Grand Hyatt Singapore. The video features MPW in our favorite form: on mute.
New York Daily News: Entourage star turned cooking celeb Debi Mazer is moving back to her native New York from Los Angeles with her whole family, all of which will be chronicled on her Cooking Channel series Extra Virgin. Her biggest hurdle? Teaching her kids to dress for winter.
Eater: The Eater Awards 2012 have been announced, and we think it's safe to call the biggest upset: that Vancouver's Sandwich Nazi didn't win Video Interlude of the Year.
GrubStreet: GrubStreet has calmed our Thanksgiving anxieties with a Complete Guide to Thanksgiving Drinking. Notably missing from the list, in our humble opinions, is Beaujolais Nouveau. Nothing screams Thanksgiving family time like a frequently crappy, but seasonally traditional red wine, right?
Have a tip we should know? tips@mediaite.com