Last Call: Round One Of Game Of Thrones Beer Sounds Too Joffrey-Forward For Us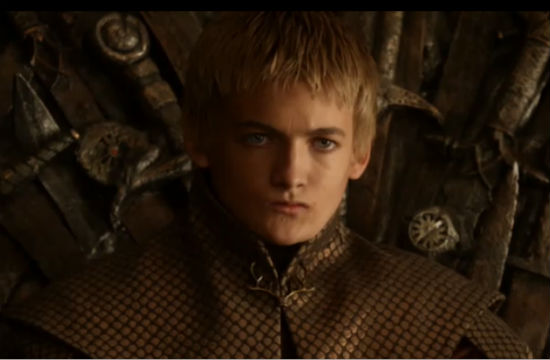 Huffington Post: Game of Thrones Beer is coming. Remember HBO's "synthetic blood" alcoholic beverage developed to hype True Blood before its premiere? Behold the follow-up: the release of "Iron Throne Blonde Ale" from Brewery Ommegang in conjunction with G of Ts' Season 3 premiere in March. Three more beers are supposedly slated to release with each following season of the series. Thank goodness for that. Iron Throne Blonde Ale probably tastes like Joffrey Baratheon, and who wants to drink that swill?
The Globe and Mail: Three suspects were arrested on charges of theft, fraud, and possession of stolen property after a major factory heist involving millions of dollars worth of stolen maple syrup. Oh, Quebec. We love it when your cartoony crimes play into so many stereotypes.
New York Times: Does it start a fight every single time you take your parents out to one of your shishifufu New York or San Francisco or Austin, TX foodie hotspots? Conversely, do you whine your way through a meal at their chain restaurant of choice when you go home for a visit? You are not alone, and there is definitely evidence proving that food drives families apart as much as it brings them together.
The Onion: The Onion jokes that Peter Jackson will enhance The Hobbit by inserting CGI images of meals from Denny's special Hobbit Menu. Who shot first, indeed.
GrubStreet: Haven't you always wanted to watch Aziz Ansari stuff his cute little Haverface? Now you can, in this video of him on a po' boy crawl in New Orleans while on the road.
Eater: A faux San Francisco Craigslist ad, presumably published by a scorned former employee, sought an "irate and miserable cook" for an unnamed restaurant. Is Craigslist becoming the new place for employee venting? It seems only fair if Yelp if the place for patron venting.
Have a tip we should know? tips@mediaite.com