Last Call: If We Say This Is The 'Best Of' Last Calls, Will The Village Voice Sue Us?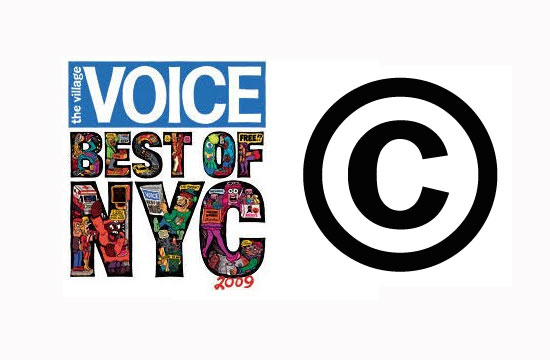 The Daily Meal: Village Voice Media is suing Yelp! for stealing the term "Best Of," which they claim they hold the rights to. They previously sued Time Out New York for the same offense, and we're at a loss to what to call any of our lists from now on. How about: "An Arbitrary Group Of People Or Institutions That We Have Deemed Worthy Of Praise In Their Respective Category"? Try to steal that, Yelp! (Though we're sure McSweeney's will sue us.)
McSweeney's: Speaking of our favorite highbrow media group! The newest edition of Lucky Peach is previewed here! This issue celebrates Chinatowns all around the world, and includes pieces from Martin Yan, Anthony Bourdain, and Roy Choi. New Yorkers, pick up this issue so  you can reminisce sadly about a Chinatown that doesn't currently exist.
Charleston City Paper: Magnus Nilsson and Sean Brock — one a Viking god of locavorism, the other a Paul Bunyan of Southern cuisine — get together and hunt magnificent gators, wrestling them with their bare hands and duct-taping shut their snapping jaws of death. Of course, they eat it soon afterwards.
The Consumerist: An organic restaurant in California publicly announced that it housed an enormous infestation of German cockroaches. Though some applauded them for their honesty (and they got a quick visit from the health inspector), our big question is whether those German cockroaches were committing some sort of insect Anschluss on the Allied powers of humanity.
Twitter: Someone (preferably a dentist in Los Angeles which takes PPO insurance), please help out poor Doug Quint with his broken molar! The Big Gay Ice Cream Man is stuck in La-La-Land due to Sandy and could realllllly use your help.
Have a tip we should know? tips@mediaite.com