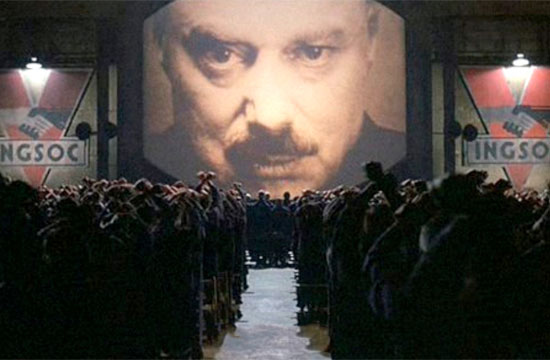 Medium: We could take this story of a family being questioned by the police for Googling terms like "pressure cooker" and "backpack," and use it as a dire warning of an Orwellian future where our every move could be scrutinized by the federal government…or we could laugh at the police for knowing everything about this family's search habits, but not knowing what quinoa is. Real Quote:  "Do you own a pressure cooker [they asked]? My husband said no, but we have a rice cooker. Can you make a bomb with that? My husband said no, my wife uses it to make quinoa. What the hell is quinoa, they asked." Truly Orwellian.
The Atlantic: Burger + Ramen = meat-flavored salt lick. Ahah, no, it's just a ramen burger. Which is now A Thing. Yeah. It's the junky harbinger of a horrible food-mashup trend that is definitely going to be sweeping the nation in about four months. Gird your tummies.
Upworthy: You know, comedian Jim Gaffigan predicted this trend years ago with in a stand-up routine where he hypothesized that someone would come up with a donut ham sandwich? "You guys laugh, but you know there's someone at Dunkin' Donuts going, 'That's not a bad idea!'" he claimed. BOOM.
Kitchen Daily: Adam Richman is following in Mario Batali's cushy, be-Croc'd footsteps, and picking up a luxurious guest-editing gig for AOL's Kitchen Daily. Excuse us while we go meticulously analyze our week's traffic. #RealPeopleProblems
Sportsgrid: This sports person (okay, fine, NFL-er Dontari Poe of the Kansas City Chiefs; real reporting, WHATEVER; see above bitterness) dropped 20 pounds by committing the unthinkable (no, he didn't go vegan; he's a football player, silly): he quit eating barbecue. Cold turkey. Wait, sidebar: can WE drop twenty pounds just by giving up barbecue?!
New York Times: The French are eating so much less bread these days (the average Frenchman is down to half-a-baguette a day from almost 3 a day in 1900) that the Observatoire du Pain started a nationwide campaign to get people eating more baguettes (a la our "Got Milk?" campaigns of the 1990s), touting the many health benefits of eating tons of bread like the guileless carb-monster that you are. …Can we drop twenty pounds if we switch to eating three baguettes a day, as opposed to our usual half of one?
Have a tip we should know? tips@mediaite.com