Last Call: Coca-Cola To Run Anti-Obesity Ads While Throwing Mad Shade At Beyoncé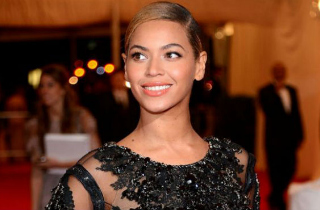 AP: In an unprecedented move, Coca-Cola will air an ad campaign in which the soda giant takes responsibility for its role in America's obesity crisis. Notably, they will air ads acknowledging that soda can cause obesity right before this year's Super Bowl, which is sponsored by rival Pepsi, and making this the only time anyone can get away with casting Beyoncé as a hypocritical obesity shill.
RyanSeacrest.com: Did you know that Real Housewife Lisa Vanderpump was a restaurateur with 25 years of experience? Did you know that she currently has a restaurant in West Hollywood? Did you know that she would love it if Rocco DiSpirito was the chef in her kitchen? What would be a worse fate for Rocco: working in a Real Housewife's restaurant? Or insisting, through the clenched rictus of his brilliant teeth, that he really, really likes operating a food truck, and never lies awake at nights despairing over what could have been?
The New Yorker: Deep in the bowels of the Momofuku Labs, David Chang and Dan Felder are hard at work making new umamis through the power of fermentation.
Grub Street: Biz Markie is going head-to-head with Boston chef Wheeler del Toro in a cooking competition for charity. However, the winner will be unable to be determined, because everyone will be too distracted by Biz Markie's most famous single to concentrate: "OH BABY, YOOOOOOOOOU. YOU GOT WHAT I NEEEEEEEEEED. But you say he's just a friend. But you say he's just a friend OH BABY YOOOOOOOOOOU." (Now it's stuck in your head, too. See what we mean?)
Gawker: Honey Boo Boo Child and Mama make dinner, a.k.a. "a pile of butter and meat and things mixed with hands." If you were to make this, try not to vomit, because the vomit might look exactly like the dinner. Proceed with caution.
Have a tip we should know? tips@mediaite.com