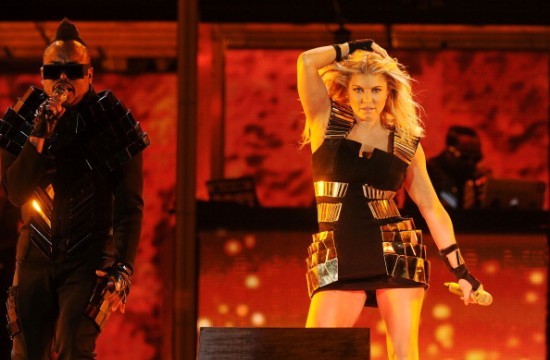 The Daily Meal: Whatcha gonna do with all dat junk, all dat junk inside yo trunk? Well, let's amend that question: in this case, "junk" means grapes and "trunk" means vineyard, and…basically, Fergie from the Black Eyed Peas is making a wine called Ferguson Crest, to get you love drunk off her hump wine. (This song lyric parody doesn't work, and for that, we are sorry. We tried. But it's difficult to make parodies of singers who do nothing but spell.)
Eater NY: Ahead of its announcement of their coveted star awards, the Michelin Guide comes out with its Bib Gourmand recommendations, their guide to eating excellent food on a budget in New York City. Super awkwardly, two of the restaurants on the list are now closed. (Double super awkwardly, I was in one of those two restaurants a month ago where I witnessed an anxious staff meeting that reeked of impending closure. It's a shame, though, because they had an amazing menu.)
The New Potato: Photographer Todd Selby talks about his newest project, Edible Selby, where he photographs chefs and farmers in their natural, creative states.
The Huffington Post: Michael Ruhlman tackles the question of why a "food writer" doesn't have the gravitas carried by writers who focus on different subjects, particularly when the consumption of food is so crucial to human life. If we can hazard a guess, it's likely a matter of reputation: for every good food writer who's working out there, there are twenty to fifty bad food bloggers writing high school poetry about their failed attempts at boeuf bourguignon. 
Eater National: And finally, the band Rockets From The Crypt performs "He's A Chef!!!" on children's TV show Yo Gabba Gabba! Imagine if Buddy Holly met Anthony Bourdain (who also appeared on the show at the behest of his toddler daughter) and the two of them dropped acid. That's a pretty good way to sum it up.
Have a tip we should know? [email protected]