Legendary Le Cirque Looking For New Executive Chef After Embarrassing NYT Review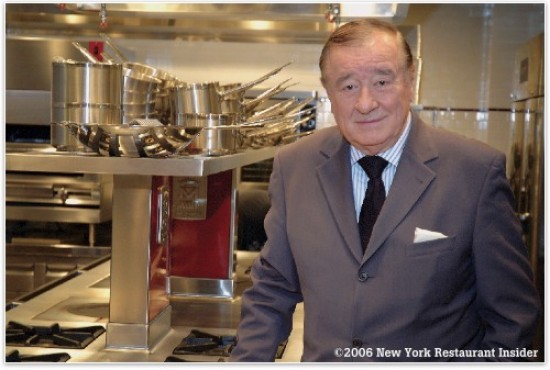 To all world-class chefs without a home out there, here's the chance of a lifetime to prove yourself; and to Olivier Reginensi, we're sorry this is happening to you: the legendary restaurant Le Cirque is looking to replace Reginensi as its executive chef.
Owner Sirio Maccioni made no secret that his firing was related to the utterly disappointing review that Pete Wells gave it recently (one star, down from Frank Bruni's three in 2008), though he  was quick to praise the chef who'd worked his way up the ranks at Le Cirque to become head chef this past January. "He's a much bigger chef than one star, but that's how it is in New York," Maccioni said to the New York Times. "It's a very painful thing for me to do."
There are currently no replacements that they're thinking of at the moment, so now's your chance to step up! You'll need the following:
-A resume that mentions several stints in many Michelin-starred restaurants, such as Daniel.
-An ability to make beef carpaccio taste like something other than "refrigeration and surrender".
-The talent to compose an heirloom tomato salad superior to a home cook's version made with "a bottle of olive oil and access to a supermarket produce aisle".
(For more information on the failings of Le Cirque, please see the review in the September 18th edition of the Times.)
Awkwardly, Maccioni says that Reginensi knows that he's being let go, but is still in the kitchen. "He's a very good chef," he repeated.
[NYT]
Have a tip we should know? tips@mediaite.com