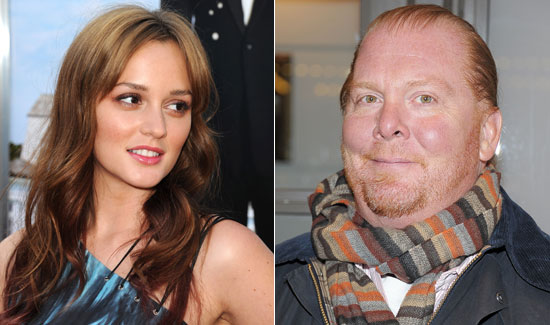 In an interview in this month's Lucky magazine, Leighton Meester joins the likes of Jason Segel, among others, and confesses her obsession with food television shows.
Most of the watching involves cooking shows; Meester prefers cooking at home to going out, and constantly trolls Chopped! and the Cooking Channel for ideas. "I loooove Giada De Laurentiis and Nigella Lawson, and Gabriele Corcos and Debi Mazar are so charming and funny and make everything look super-easy," she sighs. When she pulls her lipstick out of her purse, it's coated in herbs—such are the perils of bringing one's own popcorn seasoning to the movie theater. Meester brushes off the oregano and shrugs.
First things first: everyone knows that the trick to movie theater popcorn is making sure they butter it halfway through and then stealing borrowing the concession stand salt shaker so that you can re-season mid-movie as you chow your way through the bag.
Second things second: we hope for Meester's sake she doesn't have any as-yet unspoken dreams of judging an Iron Chef challenge. Here's what Batali had to say about why the casting of "skinny little actresses" made him leave the show altogether.
When they had judges like you [Corby Kummer] and Jeff Steingarten and Dana Cowin and Ed Levine, people whose opinion I felt merited the ability to criticize my food, that's one thing. But when all of a sudden you get these skinny little actresses from a show called The O.C. and they're saying they don't like raw fish, I'm like, 'Fuck you, why are you talking about my food? Who let you in this room?' 'Oh, I really don't like that.' Well who the fuck are you? So that's when I got out of it. All of a sudden, the judges weren't in the food industry, they were entertainment people.
What kind of "skinny little actress" doesn't like sushi?
Have a tip we should know? [email protected]