The culinary industry is the only one where it's frowned upon to go the farthest you can go. No one ever tells you not to see a Meryl Streep movie because she's in it. No one tells you to listen to the new Adele album with the qualifier, "I know it's Adele. But trust me, just listen to it, it's actually good." When Jeff Koons takes over The Whitney with a retrospective or Peter Doig sells a single painting for tens of millions of dollars, that's a good thing. But when a chef gets a TV show, unless it's Anthony Bourdain, he or she becomes decidedly less credible.
Bobby Flay recently told First We Feast that Gato, which just celebrated its two-year anniversary in New York City, is the "greatest triumph of his career—above the James Beard Awards, the Emmys, the star on Hollywood Walk of Fame, and even the cameo on Entourage."  Why? Because, as he puts it, "a lot of people were rooting against me. It was almost like a prize fight: I was like, 'I'm going to stand here and if you want to knock me down, great, and if not, I hope you really enjoy the food.'"
The reviews reflect that sentiment. The Infatuation spends several paragraphs of its Gato review convincing you that despite Flay's celebrity, the food is actually good. And that's because they needed to. Today, instead of celebrating the fact that one of the great well-known chefs working today owns a restaurant, we have to forget about it in order to enjoy the food and the experience. And at Gato, Flay's food is awesome in every possible way. Right now, it's some of the best in the city. Pete Wells' review reads something like a love letter: "Gato shows an all-too-rare generosity in its flavors, its eager service, its good-tempered desserts, like the summery blackberry crostata and the fromage blanc cheesecake whipped into a froth by the pastry chef, Clarisa Martino." He described Gato's bar snacks as "are compact flavor bombs that detonate quickly and leave a vivid afterimage." With food like that, victory should not be hard-won. Gato's success, despite its excellent food, was a massive hurdle.
Gordon Ramsay, too, has lost some credibility by exploding onto the public scene. First of all, a lot of people hate him. In 2013, TV Guide named him one of the 60 nastiest villains of all time. Perhaps more importantly, however, is that people aren't terribly interested in him. He has six Michelin stars, but to be honest, I've never been to one of Ramsay's restaurants, and that's because I've never sought one out. I'm not exactly sure where they are, or even what they're called. I'm a scholar in Gordon Ramsay's temperament. I know that he's known for yelling at adults, and that he's great with the kids on MasterChef Junior. I know him as a television guy, but I have no idea where or what he's cooking.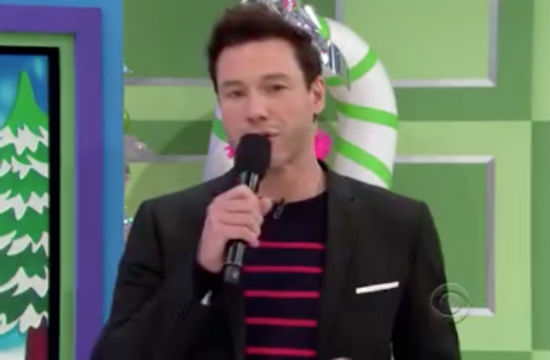 Let's also look at Rocco Dispirito. He opened the restaurant Union Pacific in 1997, and people couldn't get enough of his food. The New York Times' Ruth Reichl wrote:
A PALE, tiny scallop nestles against brilliant orange sea urchin roe, glistening with mustard oil. In the mouth they become a single bite of bright, intense flavor. Kumamoto oysters sparkle beneath a quilt of basil-infused gelatin, the textures somersaulting across each other as they hit the palate. Smooth, sweet sea bass, its skin crisp, encounters the softness of black figs and the crunch of sunflower seeds. Soft nuggets of sweetbread matched with pears are a stunning combination, revealing the similarity of texture, the contrast of taste. The sweetness of juicy, warm pineapple beignets is tempered by the surprise of freshly ground cardamom. Who thought up these incredible combinations?

Rocco DiSpirito, that's who. Every meal I have eaten at his restaurant, Union Pacific, which opened in August, has offered extraordinary culinary surprises. Even in New York, where bright young chefs are a dime a dozen, his cooking stands out.
He left Union Pacific in 2004 and began a career in television. While he's certainly made a name for himself and has had his own TV show, he's definitely not cooking anymore (at least not for the public). José Andrés recently told Ocean Drive Magazine:
When Rocco DiSpirito—who is one of the most talented chefs that showed up in America in the last 20 years—was put on the cover of Gourmet and became the wonder boy of New York, it was the worst thing that happened to him. He was supposed to be one of the great chefs, and all of a sudden with the press, TV, something happened.
It's not all bad though. The median salary for an executive chef in The United States according to Payscale.com is $56,781, while TMZ estimates that Flay's net worth is upwards of $20 million. And, the life of a restaurant chef isn't easy. Harold Dieterle, who won season 1 of Top Chef and chose to keep his head down and work in his restaurants' kitchens recently closed his two restaurants, Perilla and the beloved Kin Shop. He said the business had become less enjoyable, and that he was feeling "a little beat up and a little tired."
But, the city was devastated when he announced that the restaurants were closing, because people really wanted him to succeed. With Flay, people wanted him to drop the ball.
Bobby Flay is not a manufactured boy band. The reason he's famous is because he was a great cook first. But in the culinary world fame isn't an asset, it's a deficit. It's not something that is to his credit as an actual cook, it's something he has to overcome.
When you have a night free, go eat at Gato. We dare you not to like it.
Have a tip we should know? tips@mediaite.com