WATCH: Fabio's Secret Heartbreak, Michelle Obama, And More On The Life After Top Chef Finale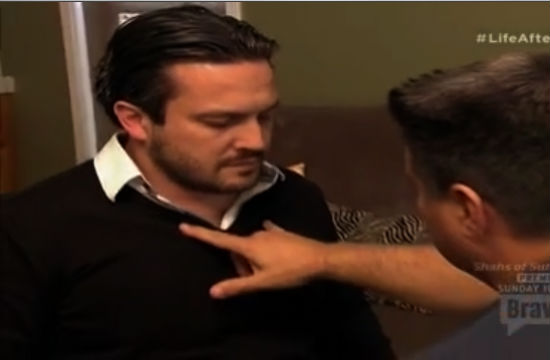 Last night's Life After Top Chef finale was stuffed full of intense moments, punctuated by a celebratory visit from Michelle Obama (plus Paul Qui and Grayson Schmitz of Top Chef: Texas fame) for a charity event in Dallas. But before we revel in FLOTUS' infinite grace and charm, let's revisit the finale's darkest scene.
All season long, we've had a window into Fabio's tireless workhorse mindset. Not only does he not take breaks or vacations, his own mother constantly worries for his health and sanity. Turns out there's a reason for that. In an intimate session with his life coach, Fabio reveals that his best friend died ten years ago while Fabio was on vacation, and he's been harboring guilt over not being there ever since. He finally forgives himself, though, and the session ends with bro-tears and man-hugs. Check out the clip below.
Later, Spike's slacking finally comes back to bite him when he realizes that it may have been a mistake to take his new line cooks through "loose training sessions" only. Turns out that on the day of Good Stuff Eatery's opening, no one knows how to make an Obama burger, which means bad news for Spike should the Secret Service ever come knocking…
Luckily, he didn't get taken out by Michelle Obama's men when she met up with the Top Chef alums in Dallas for a Let's Move Campaign competition. (Spoiler alert: all teams win, because this is America.) Blais even flips her on her dislike of avocados and gets her to sign a birthday card for his daughter Embry!
Have a tip we should know? tips@mediaite.com