Ludo Lefebvre Denies Trois Mec's Next Ticketing System Is Intended To Target No-Shows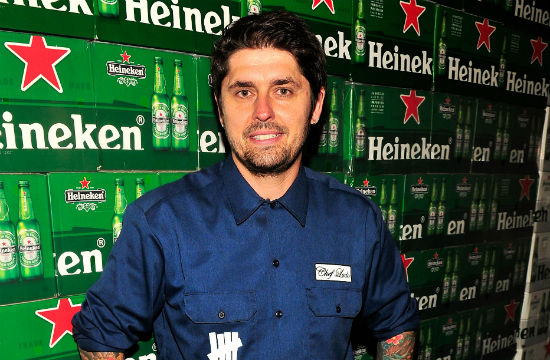 Maybe it's just because Ludo Lefebvre doesn't want to be looped in with that jerk from Red Medicine. (Note: we don't think he's a jerk; but that guy whose loved one died, leading him to bail on a Red Medicine rez, and therefore be included in that Twitter-shaming roundup probably thinks he's a jerk.)
The LA Times reported over the weekend that Trois Mec would be adopting Next's ticketing reservations system developed by Nick Kokonas, which is now in place not only at Next and Alinea, but also at Elizabeth in Chicago, and now at Ludo Lefebvre, Jon Shook, and Vinny Dotolo's newest 26-seat venture in LA.
Like sporting events or concerts, would-be diners have to purchase tickets for their reservations, which are released online, as opposed to simply putting their name on the books. Of course, this discourages no-shows, since diners have already purchased their meal ahead of time. But Krissy Lefebvre tweeted (and was echoed by her husband) that the system isn't meant to target no-shows specifically.
"it is not really about "no shows" it is simply a reliable business model for a small restaurant." she wrote in response to the article.
She was also quoted in the report expounding on the other ways in which a ticketing system can be useful, saying:
"It's an inventory issue as well. We order based on exactly what those guests need — to be able to provide the best possible experience. Then there's labor costs. If a table doesn't show up, we've probably overstaffed by one person."
Have a tip we should know? tips@mediaite.com