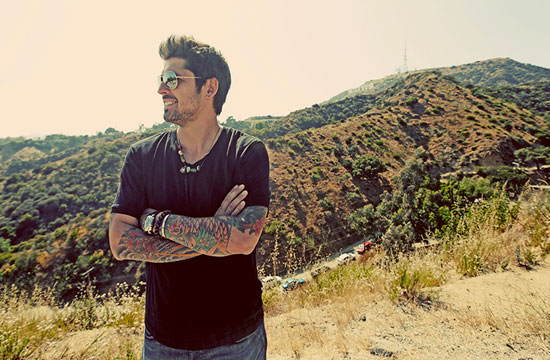 Dry your eyes, California residents who believe that foie gras will be gone forever by next Sunday. Though you may have been intimidated by crowds of feral animal rights activists, there are chefs, like Ludo Lefebvre, who will bravely skirt the law — by serving it for free.
"If I don't charge for it, it's not a crime," Lefebvre, the owner of the pop-up restaurant LudoBites, said in a interview with Bloomberg News. "And so I'm going to do it."
Surprisingly, even though the law passed through the legislature and shut down businesses that served delicious duck livers, there's not much of an interest among California law enforcement to actually enforce the ban. Though chefs found selling foie in their restaurants face a fine of $1,000 per violation, that's dependent upon chefs actually selling foie gras from their kitchens. Loophole!
"If it's given away, we're not citing under this law," said Kathleen Brown, deputy director of the San Francisco Department of Animal Care and Control — one of multiple law enforcement officials who state that they really have no plan to go after chefs possessing foie gras, because possession is not illegal (yet). "If we found out it came from outside California, then we wouldn't cite."
Given this leniency, it's no surprise that Lefebvre, as well as many other chefs in California, are finding creative ways to bypass the law: many, such as Mark Pastore of San Francisco's Incanto, are pondering a "foie-kage fee," charging people money to bring in their own foie gras to be cooked by the restaurant. Or they'll just cook foie that customers bring in, for free.
Upon hearing this news, however, Bryan Pease of San Diego's Animal Protection and Rescue League gnashed his teeth like a cartoon villain (we imagine). "We're going to come down like a hammer on any chef or restaurant that wants to continue serving this very cruel product," he said, with absolutely no hyperbole at all.
"If we find somebody still serving that product, the gloves are going to come off and we'll use every legal means available to shut that place down, including lawsuits, protests and boycotts…We're going to make life very difficult for them."
Have a tip we should know? tips@mediaite.com