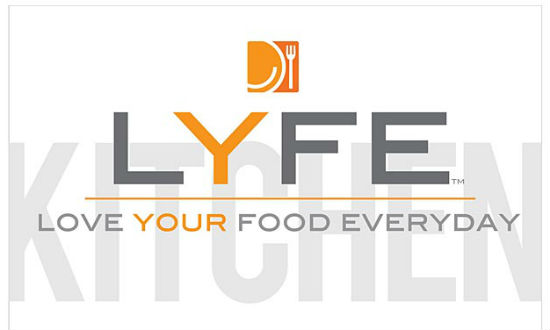 Everyone knows fast food is terrible, both for you and the environment. However, the former president on McDonald's is trying to find a new way of doing fast food, and has called on Art Smith and Tal Ronnen to help him out.
The project in question is Lyfe Kitchen, a fast food restaurant which focuses on fresh, locally sourced ingredients. It's the brainchild of Mike Roberts, the former McDonald's president famous for introducing the apple dippers. He spent his time as president pushing for healthier menu options, including mangoes and carrots for Happy Meal sides and, shockingly, vegan McNuggets. After he left, he decided to open his own chain of restaurants, with a focus on locally sourced, fresh, healthy fast food.
That's where Art and Tal come in. Once Roberts had the idea in mind, he asked the pair to develop dishes as part of a sample menu for the restaurant. Lyfe Kitchen's current offerings include salmon accompanied by farro and pomegranate seeds, and free-range chicken served with squash and brussels sprouts.
Roberts hopes that with the national expansion of Lyfe Kitchen he will be able to repeat the magic he had with apple dippers, and turn brussels sprouts into the new french fries. Granted, there are still some issues to work out before the restaurant can begin opening new locations — like the ability to source enough ingredients for all of the future locations, not to mention question of seasonality — but Roberts belives that it could eventually become competition for major chains.
Does this mean we may finally have a fast food joint that Jamie Oliver would actually approve of?
[Wired]
Have a tip we should know? [email protected]