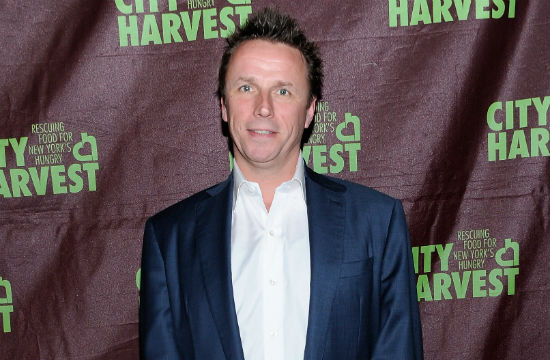 "Light cooking required" takes on a whole new meaning when you're babysitting a chef's kids. Besides the fact that they're going to be extra-conscious of making sure you're feeding their kids balanced meals (no nugget ruts for Michelin-star-spawn), you've kind of put yourself into an unintentional cooking boot camp. Exhibit A — Chopped judge and Landmarc chef Marc Murphy. Under-seasoning is always a crime. Even when feeding tiny mouths, do not skimp on the sriracha.
"The one thing people don't do is season," he told The Huffington Post of feeding kids. "The babysitter will make my kids broccoli and I'll say, 'What did you do to this?' And it's 'Oh, I just put a little olive oil.' No salt and pepper? Kids aren't allowed to have flavor?"
And, according to Marc, while you're showing kids culinary life outside of plain pasta with butter, you should be throwing your diet out the window, too.
"There's enough advertising to make kids self-conscious," he said of trying to impose your diet onto children. "If my kids want an ice-cream cone, even if I'm not hungry I'll get an ice-cream cone, because I don't want to be the parent who's like, 'Oh, I can't eat that.' We'll all have ice cream together. You want to teach them to live and enjoy life."
And that's it for your installment of Babysitting Tips From Celebrity Chefs. Are we the only ones who want to see Chef's Nanny Diaries become the next reality TV sensation?
Have a tip we should know? tips@mediaite.com