Mario Batali Allegedly Installs Alarm System To Warn Employees About Health Inspections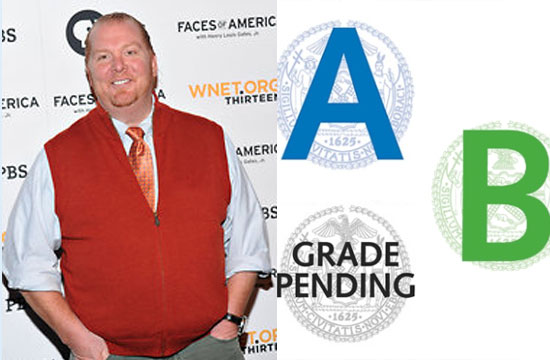 The New York Post reports today that Mario Batali, allegedly fed up with the "arbitrary and unfair" nature of New York's health inspections, has installed a sophisticated alarm system in his restaurants that warn kitchen staff when health inspectors are on the premises.
Ok, maybe it's not as sophisticated as, say, some restaurateurs' customer databases, but as an anonymous employee described it, it's a fairly effective system:
A button at the hostess stand triggers a loud buzzer in the kitchen, said a Batali employee, and gives staff a chance to toss out what's on the stove or in the oven and go on break before the inspector enters.

"You're supposed to keep pressing that button," the employee said.

Without meals or chefs, a kitchen is less likely to get nailed, since infractions often involve dishes being held at improper temperatures and food workers not following rules. Fines can top $5,000 per visit and result in a "B" or "C" grade.
Though Batali hasn't commented on the system, which is supposedly in place in all nine of his restaurants, his partner Joe Bastianich dismissed the accusations as "idiotic": "You don't have to throw away food…It's not something I would condone."
If this super secret system does indeed exist, it comes as a reaction to the increasingly stringent standards of New York City's Department of Health: fines for restaurants have multiplied by 180% since 2006 (from $16 million to $45 million), and more restaurants resort to "quickly closing up shop" rather than risk fines for something as minor as a steak barely at legal temperature. "The Department of Health has put people in a position where they essentially have to shut their restaurants down in order to comply with health inspections," Andrew Moesel, a spokesman for the New York State Restaurant Association, argued — a position that City Speaker and possible mayoral candidate Christine Quinn agrees with.
For his part, Mario allegedly used to fire managers who couldn't maintain an A grade in his restaurants…until now, apparently.
[NYP]
Have a tip we should know? tips@mediaite.com