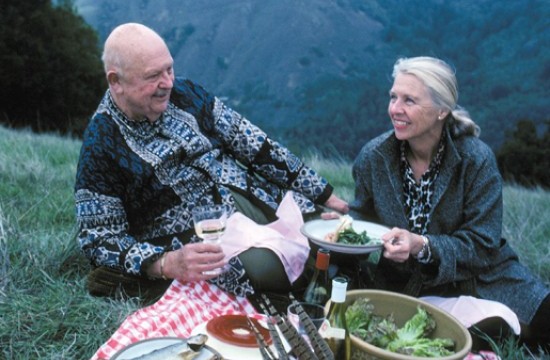 She may not have won a James Beard Award, but Marion Cunningham, who passed away Wednesday at the age of 90, had an even greater honor: being James Beard's assistant, confidant, and eventual standard-bearer in his mission to teach America to cook.
Though she didn't start cooking until she was 50, Cunningham, who first entered the food world via a class taught by Beard, quickly became a force for culinary good by writing and editing numerous cookbooks — "The Fannie Farmer Cookbook," "The Breakfast Book," and "Learning To Cook," among others — teaching a generation of kitchen-illiterate people how to make very, very good food.
As New York Times writer Kim Severson, who was also a friend of Cunningham, remembers her:
"Learning to Cook" [was] an attempt to teach the clueless how to make themselves a decent meal. Her targets were people who thought "toss apples in a bowl" meant throwing the fruit across the kitchen.

To these people, "blanch" was the female lead in "A Streetcar Named Desire" and "working quickly" was perhaps the most terrifying phrase a recipe could contain. Substitute cornstarch for flour? Well, why not? They look the same.

Marion understood that kind of thinking, and the fear that comes from not being able to do an inherent if sometimes unrecognized human need. That is, to cook something nourishing and delicious for ourselves.

What she gave to some of us, though, was even deeper. It was a kind of spiritual nourishing, a mothering that was free from strings and guilt and expectations.
Cunningham, who became a mentor and confidant to many in the food world, and a teacher to millions more throughout the country through her classes and books, had suffered from Alzheimer's for the past eight years.
[NYT]
Have a tip we should know? tips@mediaite.com