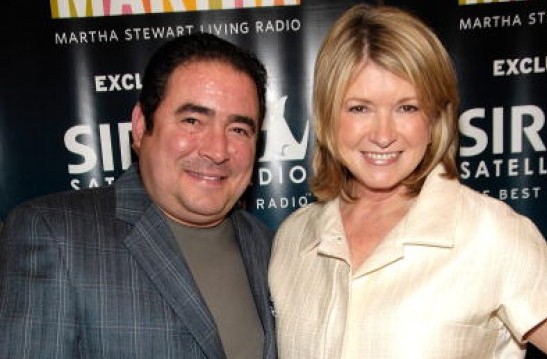 A German town renowned for its high-quality knives is suing Martha Stewart and Emeril Lagasse for untold millions of dollars, after they found that its name was being used to sell Lagasse-branded knives that were actually manufactured in China, a country renowned for its ridiculously cheap labor.
According to The Braiser's legal correspondent TMZ, the knives in question were branded under Lagasse's name, sold by Martha Stewart Living Omnimedia, and pitched by Lagasse himself multiple times on the Home Shopping Network. However, the knives were inscribed with the words "Solingen, Germany" and stamped with the Solingen Certification Seal, when, in fact, they were made in China.
Solingen is known as the "City of Blades" and takes great pride in its ability to make sharp things. Its name is particularly significant in the culinary world, since it's home to knife-making firms such as Wusthof and J.A. Henckels, and would never wish to associate its name with knives that are, as one reviewer on HSN's website put it, "rusting and breaking."
"I'm disappointed in the video when Emeril stated that the Santouku knife was made in Germany," says another. "This is the main reason I made the purchase…. That is terrible when a top chef lies to you on tv. Wish I would have known. Emeril cannot be trusted with what he advertises."
Forbes found that Solingen wants $2 million for each time that their name was mentioned in connection to the lying knife, but since HSN runs TV sales pitches on an infinite loop, there's no telling how much money this will end up potentially costing Martha and Emeril.
[HuffPost]
Have a tip we should know? [email protected]