Martha Stewart Bans JCPenny From Doing Business With Everyone She's Ever Hated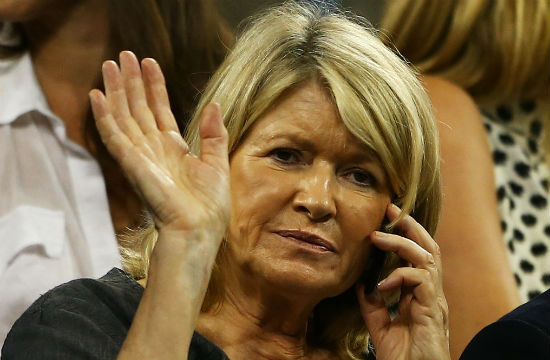 Well no wonder Martha Stewart wants to break her Macy's contract to work with JCPenny; JCP is letting her run her own private Martha Show if it's decided that she can, in fact, sell her products there. It turns out that Stewart included a list of competitors (read: mortal enemies) in her JCP contract with a clause preventing the store from carrying products associated with any of those people. Reads the clause:
"Competitive Product means any product…associated with Oprah Winfrey, Ina Garten (including Barefoot Contessa), The Food Network, Real Simple, Better Homes and Gardens, epicurious.com or Rosie O'Donnell…Neither JCP nor any of its Affiliates shall manufacture, market, promote, sell or distribute any Competitive Product."
So that's what JCPenny is willing to give Martha, while Macy's forces her to do these embarrassing commercials with Marcus Samuelsson. Can we blame her for trying to jump ship? Uh, maybe we can when we keep in mind that Rosie O'Donnell was super supportive of her friend Martha during that little insider trading incident, showing up to the trial in solidarity and allowing her to make appearances on her talk show to bolster support. Oprah did an interview with her from jail to allow Martha to keep marketing her magazine and other products. Might these be the sharp elbows everyone is talking about?
A rep from Stewart assures that this type of stipulation is standard business practice, and that it doesn't mean Martha doesn't support the people named in her competitor list. Personally, can't wait for her burn book to surface.
[New York Post h/t Grub Street]
Have a tip we should know? tips@mediaite.com