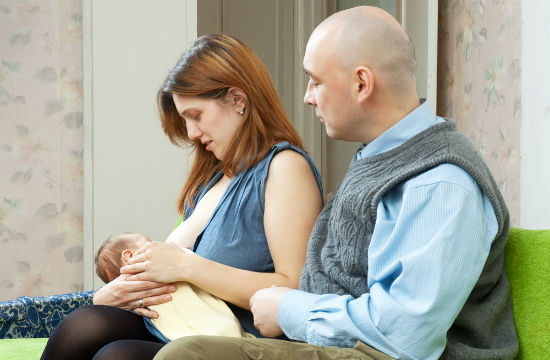 The Cut ran a thrilling report today on men who drink breast milk for perceived health benefits, and here are the five quotes from said dudes that we can't unread:
1. The good tipper.
"I always compensate the women I buy from," he told me. "And pretty nicely, too."
2. The guy with the unthrilled wife.
"It occurred to me that breast milk could be just as healthy and tasteful for adults as infants," Nash said. "I believe it has kept me from getting sick all these years." His wife isn't thrilled, but doesn't mind as long as the milk comes from a safe source.
3. The kinkster.
For other men (not least those in adult-nursing relationships), breast milk is a kink. "All I'll say is it's a fetish for me," wrote another man, whose post on Only the Breast identified him as a "nice, harmless man in New Jersey seeking breast milk from healthy, non-smoking mom."
4. The self-aware one.
Anthony prefers not to tell people about his beverage of choice, because being "a thirtysomething-year-old man drinking breast milk makes me sound weird."
5. Just…no.
He describes the taste as "sweet" and "ambrosial."
As for the nursing ladies on sites who provide unused breast milk for needy babies (and, apparently, dudes):
"I was shocked men were asking for my 'nutritious milk,'" one woman said. "It creeped me out to the extent that it made me second-guess the responses from women…I wondered whether there were even women on this thing, or just men trolling for milk."
For more on milk trolls, read here.
[The Cut]
Have a tip we should know? tips@mediaite.com